From Koinpro.com (Ken Potter) ...
Your Error Coin Specialist Since 1979!
1958 Lincoln Cent
Struck On An Unidentified Planchet
Or On Sintered Roosevelt Dime Planchet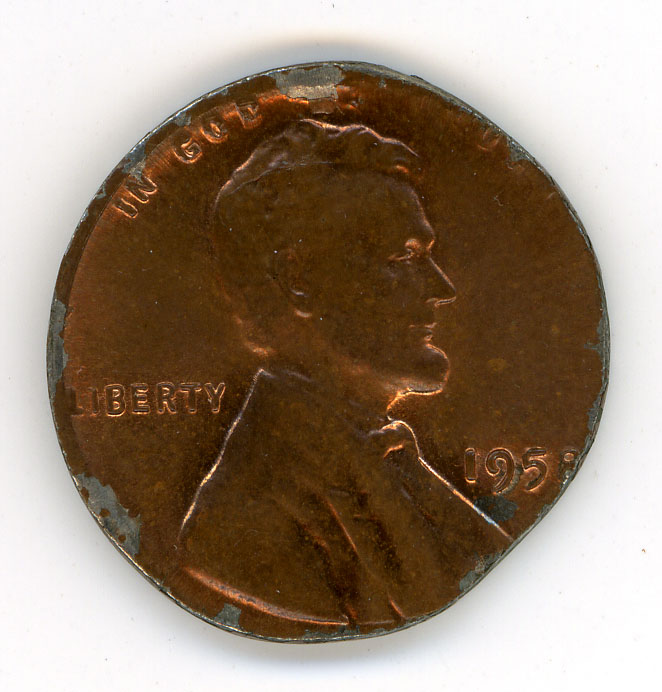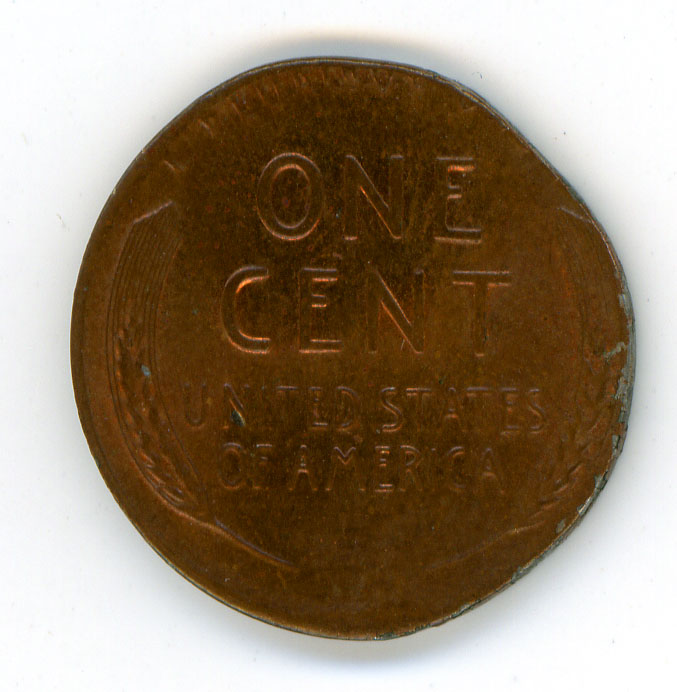 Weight 2.5 grams (flutters to 2.6 on digital scale but settles at 2.5); weight of silver dime blank. I have another of the same date, weight that is very lightly copper toned but is obviously a silver dime blank.
Ken Potter
P.O. Box 760232
Lathrup Village, MI 48076-0232
Phone: 1-(313)255-8907 E-mail: KPotter256@aol.com
Numismatist Since 1959 ~ Serving the Collector Since 1973
CONECA's Longest Serving Doubled Die Attributer
Member of: ANA CONECA-LM NLG NCADD-FM MSNS-LM
NWDCC RCC COINMASTERS LCS WBCC BBCC