2005-P-D-S California Quarter Dollar
Doubled Die Listings
by Ken Potter - NLG
Photomicrographs © Ken Potter 2007 unless otherwise noted
---
Philadelphia Mint Listings
Doubled Die Reverse #1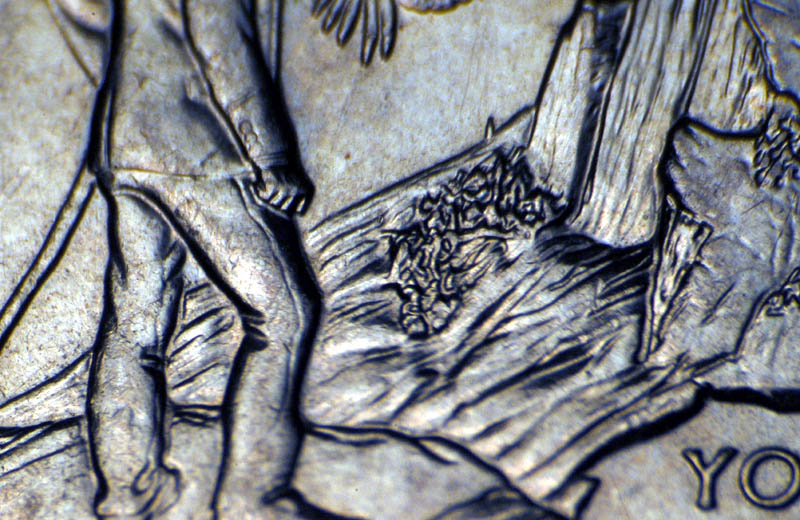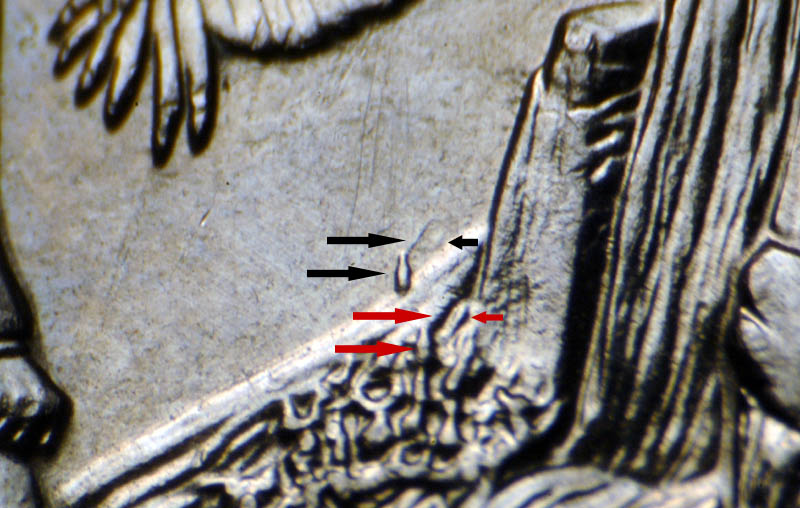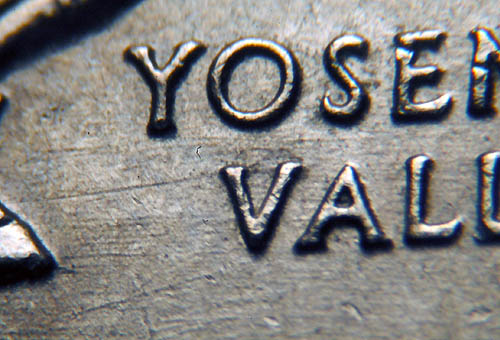 Variety Coin Register Number: VCR#1/DDR#1: This one involves doubling of design details as pointed out by the arrows. The doubling is pointed to with black arrows while the origin of the doubling is pointed at by red arrows.
Markers: Obverse - Many. Reverse: Many with perhaps the die scratches through the letters of "YOSEMITE VALLEY" some of the most distinctive.
Submitted by: Harold Kuykendall 10/07
Cross References: CPG: N/A, CONECA: N/A, Wexler: N/A , Crawford: N/A.
Cause: Tilted Hub Doubling.
Denver Mint Listings
None
San Francisco Mint (Proof) Listings
None

Ken Potter
P.O. Box 760232
Lathrup Village, MI 48076-0232
Phone: 1-(313)255-8907 E-mail: KPotter256@aol.com

Free counters provided by Andale.