Ken Potter's Educational Series ...
Coin Photography by Ken Potter
June 13, 2017: Much about my coin photography has changed since I wrote this article in 1999. I no longer need a huge dictionary to prop up the coin due to my digital camera lens being of a greater focal length, I'm less inclined to worry about shadows and will often forgo the use of a piece of cardboard to block some of the ambient light or use the glass at a approximate 45 degree angle if the shot appears good without these techniques as I can now work out harsh shadows, etc., in Photoshop. But the basics remain the same and what I often do continues to be exactly as documented here. New scopes on the market today are much cheaper and optics better than they were perhaps 10 to 15 years ago if you buy a good unit but there is plenty of "junk" out there so be careful if high quality shots are important to you. For new and used models contact Benz Microscope Optics Center in Ann Arbor at https://benzmicroscope.com. Benz has been in business serving the University Of Michigan area since 1954 and will ship anywhere. They are professionals that can guide you into the right unit for you. If you like the unit I'm using be aware that it does not hook up to a computer screen. A lot of folks like the capability of being able to see what they are shooting on the screen before it is shot. I'm so used to doing it "my way" that I don't miss the preview. A scope exactly like mine, which was about $1200 new back in the day, can now be purchased from Benz reconditioned with a warranty for about $150. The camera attachment and T-Ring can run about $35 to $45 used. Michael Benz can guide you into the right purchase for you! I use Nikon D-80 and D-100 cameras - antiques by today's standards but all that is needed for this kind of work.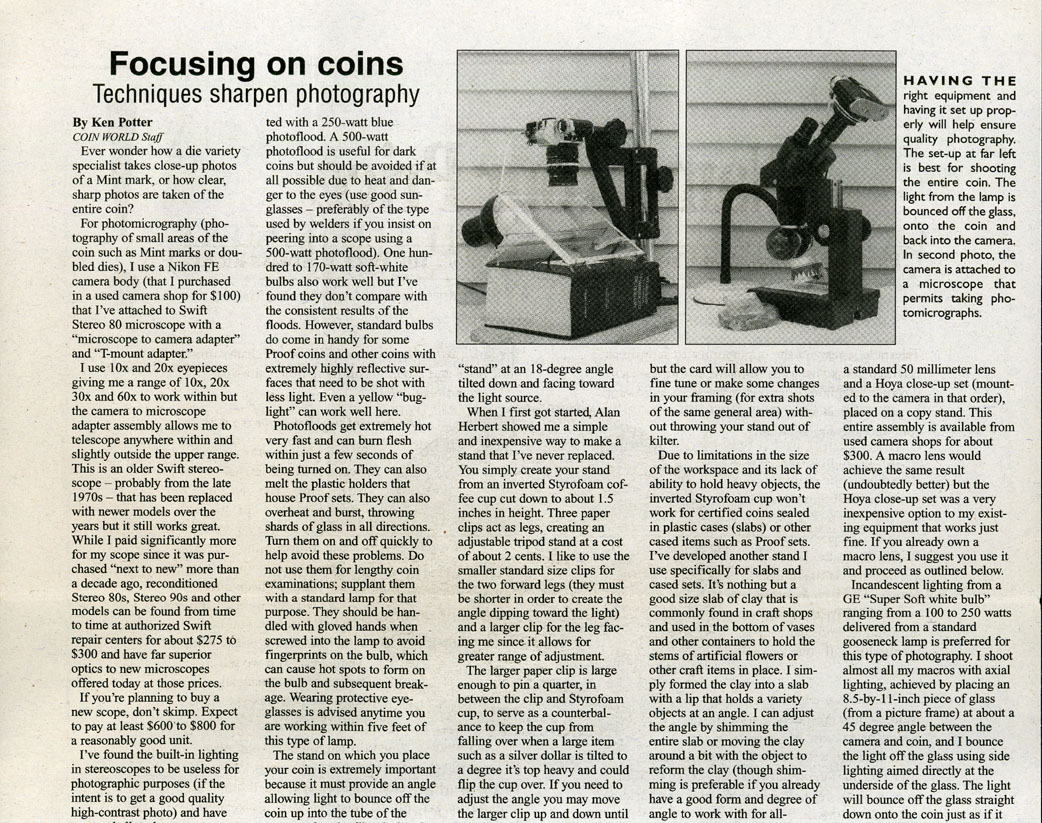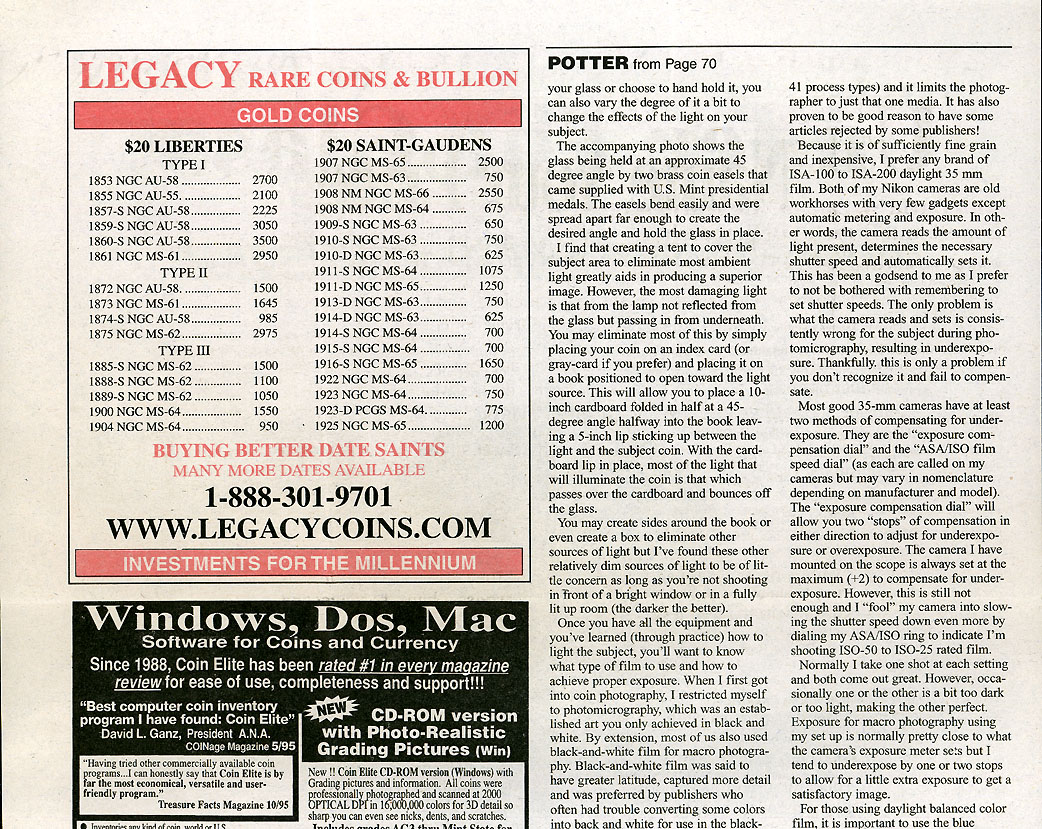 For more information on this item click below:
Send email to: KPotter256@aol.com
---
For more detailed information on Doubled Dies and other forms of doubling, we recommend that you visit our Educational Image Gallery
Educational Image Gallery

---
Back to the homepage:
Ken Potter's Variety Vault

Unless otherwise stated, all Photographic Images are by Ken Potter. Copyright Ken Potter, 1993 - 2017.
Use of images in any manner is strictly prohibited without the express written permission of the copyright holder.