Ken Potter's Educational Series ...

2002-S Silver Proof Sets Reveal
More Spiked Heads
This Time On The Jefferson Nickel!
by Ken Potter
ŠKen Potter 2003

The following images are enlargements of the ones appearing in our June 3, 2003 front page Numismatic News story on the subject of "die cracks" on recent proof coins. Please see the story for details.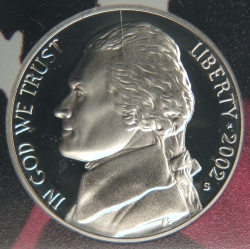 2002-S Jefferson Nickel Proof "Spiked Head" Die Crack
(from Silver Proof Set)
Image Courtesy of Bill Penner

2002-S Silver Proof Half Dollar "Spiked Head" Die Crack
Coin Courtesy of Karl Krokenberger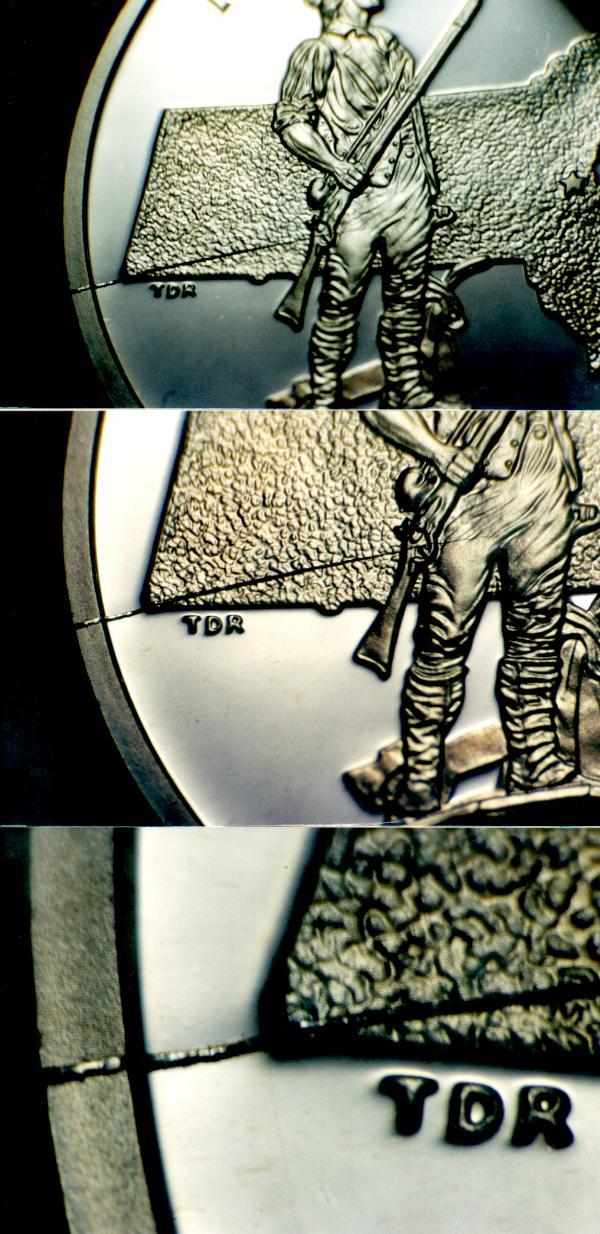 2000-S Silver Proof Massachusetts Quarter Dollar Die Crack
Coin Courtesy of Patrick McNulty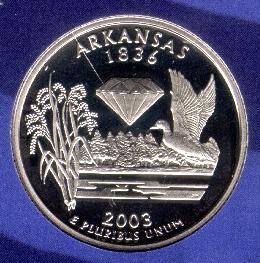 2003-S Clad Arkansas Quarter Dollar Die Crack
Image Courtesy of Mary Pouncy
Send email to: KPotter256@aol.com