CONECA
Knowledge Through Education
I Love Error & Variety Coins
"Challenge Coin"
Proposal

Obverse: design and colors should be as above

Reverse: the legend encircling the rim should read "as is" while the text in
center should be altered to read: I (Heart-Shape Design) Error & Variety Coins
Hi Mike,
The quote you gave me previously was just under $500 delivered, however, I believe I only specified color for one side so I expect a change. Let me know whatever it is delivered and how soon can they be done? If this works out for them they will probably do more and I expect the mintages will go up.
Sincerely yours,
Ken Potter
Specifications Required
Diameter: 1.56"
Medal: bronze
Alignment: medal
Obverse Design: The CONECA logo should be 2-Dimensional and in 5-Color as shown in the official rendition supplied.
Reverse Design: Should be 2-Dimensional and in 2-Color (black lettering and red heart). The legend encircling the rim should read "as is" while the text in center should be altered to read: I (Heart-Shape Design) Error & Variety Coins
Finish: epoxy (both sides)
Edge: Reeded
Mintage: 100
---
The Updated Quote & Mint Mock-Ups Are Below
Here is your new price quote for:

100 - 1.56 in. Bronze, 2 sides color (5 or less),
Reeded edging
Epoxy both sides

Die fee: $210.00
Price per coin: $4.17
Total: $627.00

Shipping is free on your first order. The turn around
time is 35-40 days. The die fee is the only thing that
needs to be paid for to start the order.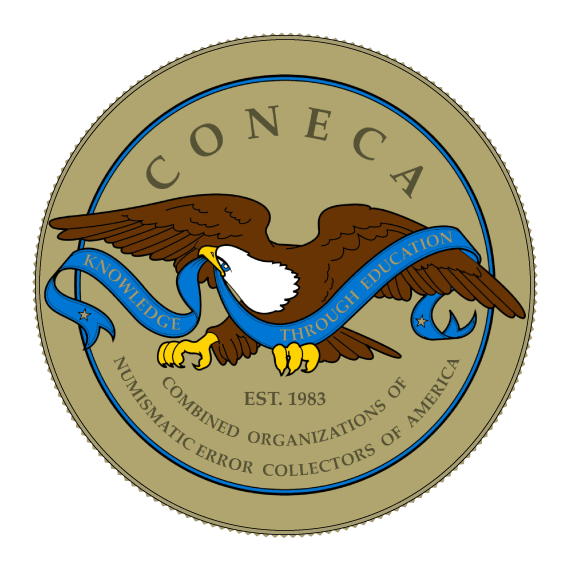 Letters that are gray are in relief and will not be colorized. Letters that are colored are of "open" die work style so that the paint can be held within their confines.


Ken Potter
P.O. Box 760232
Lathrup Village, MI 48076-0232
Phone: 1-(313)255-8907 E-mail: KPotter256@aol.com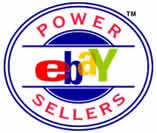 Numismatist Since 1959 ~ Serving The Collector Since 1973
CONECA's Longest Serving Doubled Die Attributer
Member of: ANA, CONECA-LM, NLG, NCADD-FM, IASAC, MSNS-LM
NWDCC, RCC, WBCC, BBCC