Who is Ken Potter?

Updated September 26, 2004 -- Ken Potter is 53 years old and began collecting coins in 1959 when the reverse of the Lincoln cent was changed from the wheat-back to the now familiar Lincoln Memorial design.
He dabbled in variety and error coins almost from the very beginning of his collecting career and began specializing in that field in 1979 when he discovered a new variety on a Canadian dollar that made front page news in the Canadian numismatic press. He now operates a web site containing one of the most comprehensive listings of varieties and error coins for sale anywhere.
He has been an active collector, dealer and producer of silver art bars, medals and rounds since 1973 and added rare coin reproductions to the mix several years ago. He has one of the largest (if not the largest) web site offering such material.
In addition to being a contributor to countless books, columns and articles by others, he is a prolific author and photographer with regularly featured columns in the following publications:
Coin World's - "Varieties Notebook"
World Coin News' - "Visiting Varieties"
Canadian Coin News' - "Varieties & Errors"
The NCADD Hub's - "Die Doubling World"
The CONECA Errorscope's - "World Goodies from the Variety Coin Register"
The CONECA Web Site - "Oh, No It Ain't!"
He has also penned columns for the Mich-Matist, Cherrypickers' News, The Lincoln Cent Society's Centenial and The Canadian Numismatic Courier and authored numerous feature articles for other publications including: COINage Magazine, Numismatic News, Coins Magazine, The American Numismatic Association's Numismatist, Error Trends Coin Magazine, Error-Variety News, NECA's Errorscope, CONE's Errorgram, IASAC's The Silver Bugle and others.
He is the current webmaster and editor of the CONECA web site were he gathers a potpourri of interesting news items and articles together for regular updates to the site that sometime occur as frequently as several times weekly.
An Author's Index of numerous articles that he penned for his Collectors Universe column during his 1999-2000 stint can still be found in the PCGS Library and are recommended reading.
In August of 2004 at the American Numismatic Association convention in Pittsburgh, the Numismatic Literary Guild named Potter as the author of the best article (or series or articles) on coins to appear in a Numismatic Newspaper ( in 2003) for his "Spiked Head" series that appeared in Numismatic News.
He is a member in good standing in the Numismatic Literary Guild (NLG), a charter life member of the Combined Organizations of Numismatic Error Collectors of America (CONECA), a founding member of the National Collectors Association of Die Doubling (NCADD), and a life member of the American Numismatic Association.
He's served on CONECA's Board of Directors in the past and currently serves on its Board in the Webmaster position and as CONECA's Medals Program Coordinator. He is CONECA's longest serving doubled die attributer (unofficially since 1981 and officially since 1985) and is the CONECA/ICG Program attributer for world die variety and error coins. He is also the official attributer of world die varieties for NCADD. He privately lists doubled dies and all other variety types on both U.S. and other world coins in his Variety Coin Register®. Potter has conducted numerous slide show and question and answer seminars on minting varieties and errors for groups as diverse as coin clubs, schools and treasure hunting clubs.
In addition to being a member of all the organizations named above, he is a member of Michigan State Numismatic Society, Northwest Detroit Coin Club, Worldwide Bimetallic Coin Club, International Association Of Silver Art Collectors, The Worldwide Holey Tokens & Coins Collectors Club and Riverside Coin Club.
He's been employed with DaimlerChrysler for 31 years were he is a quality inspector. He has operated a mail order business since 1973.
Other interests include, fishing, the outdoors, aquariums, music, computers and spending time with his 18 year old daughter Anna and his fiancé, Kim.
###



American Numismatic Association
Life Member-5475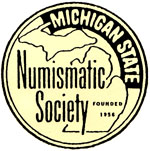 Life Member-00484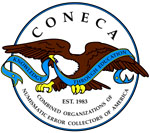 Charter Member Since 1983
Life Member-L092




Charter Member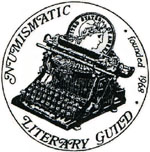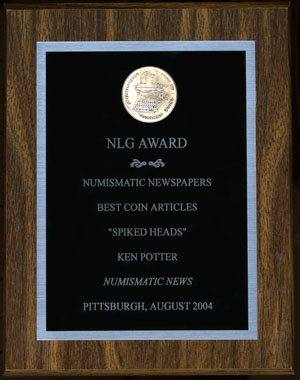 Click On Image To See Larger View
Numismatic Literary Guild Award Winning Author-Member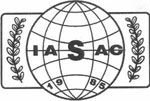 International Association Of Silver Art Collectors
Member-431


Ken Potter
P.O. Box 760232
Lathrup Village, MI 48076-0232
Phone: 1-(313)255-8907 E-mail: KPotter256@aol.com
Numismatist Since 1959 ~ Serving the Collector Since 1973
CONECA's Longest Serving Doubled Die Attributer
Back To Ken Potter's Home Page
---
Unless otherwise stated, all Photographic Images are by Ken Potter. Copyright Ken Potter 2004.
Use of text or images in any manner is strictly prohibited without the express written permission of the copyright holder.
---

Free counters provided by Andale.
Back To Ken Potter's Home Page