Timber Trace Golf Club
Blight Area
Last Updated 3/20/14
---
March 2012
Torn up dumpster, ugly faded out puke-green & pink gasoline fueling station, bags,
boxes and cans of garbage plus more refuse all wide-open for all to see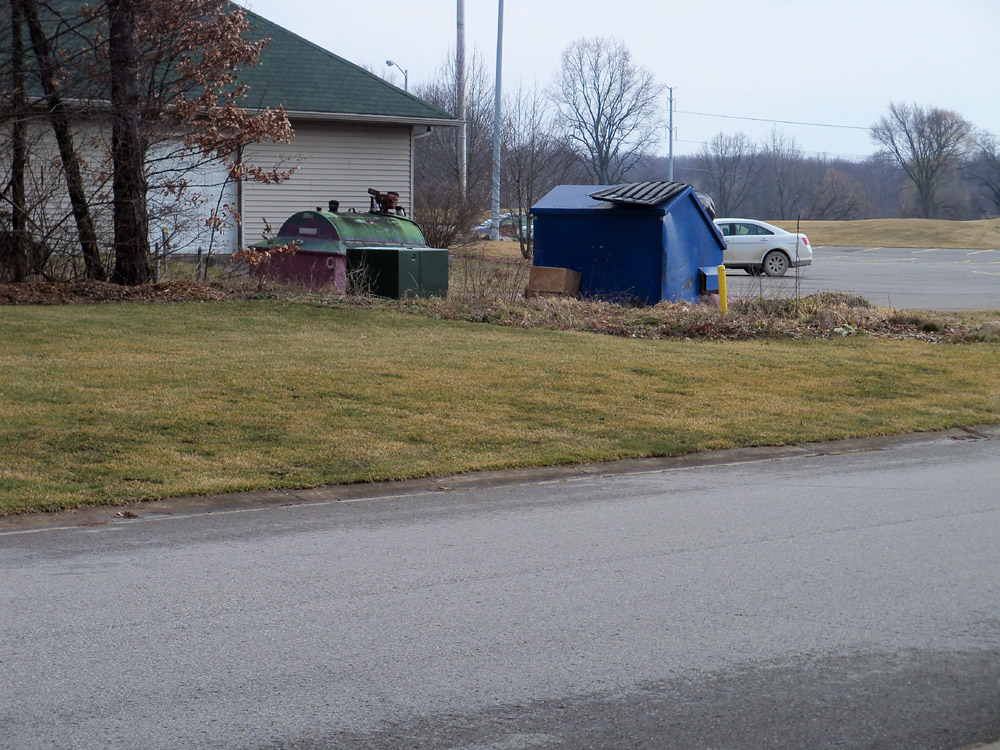 March 2012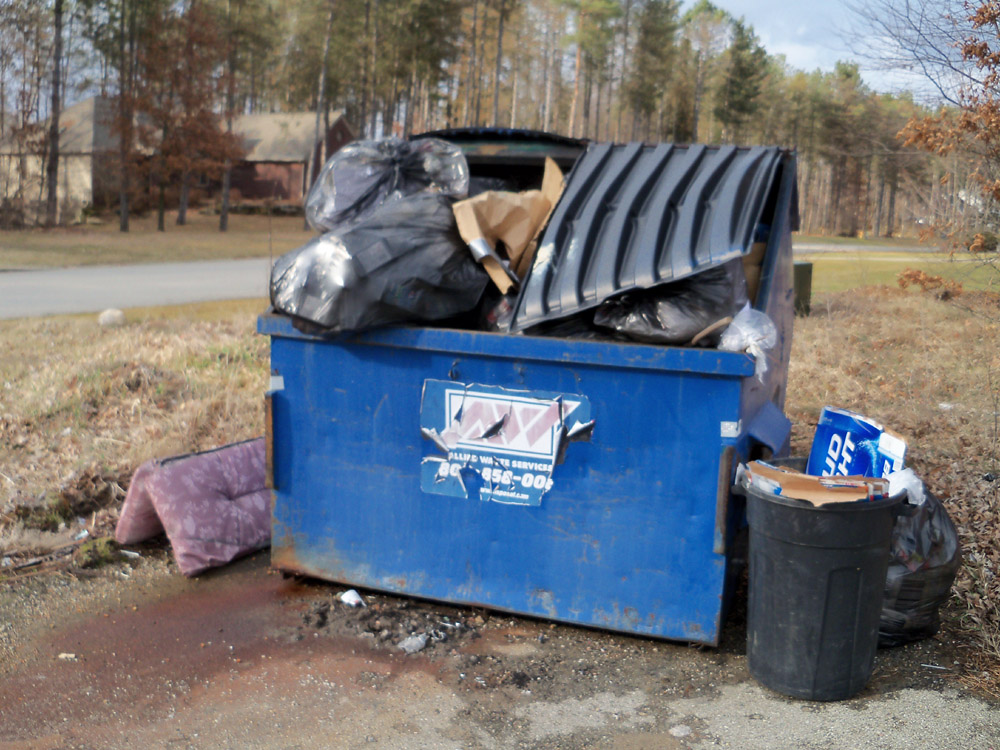 March 2012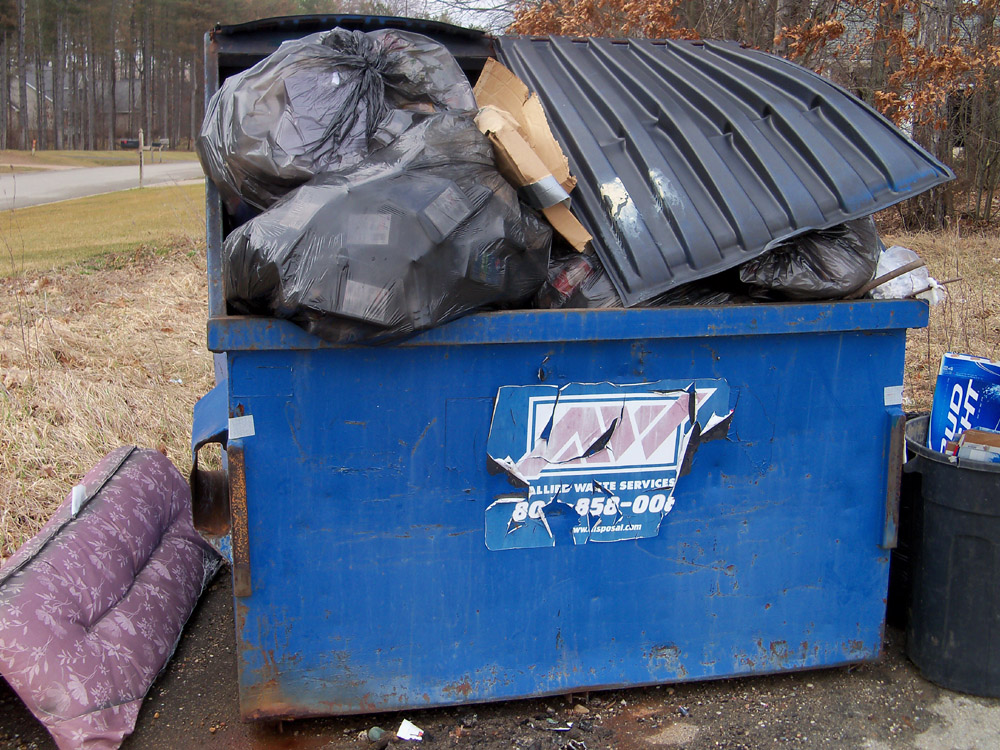 March 2012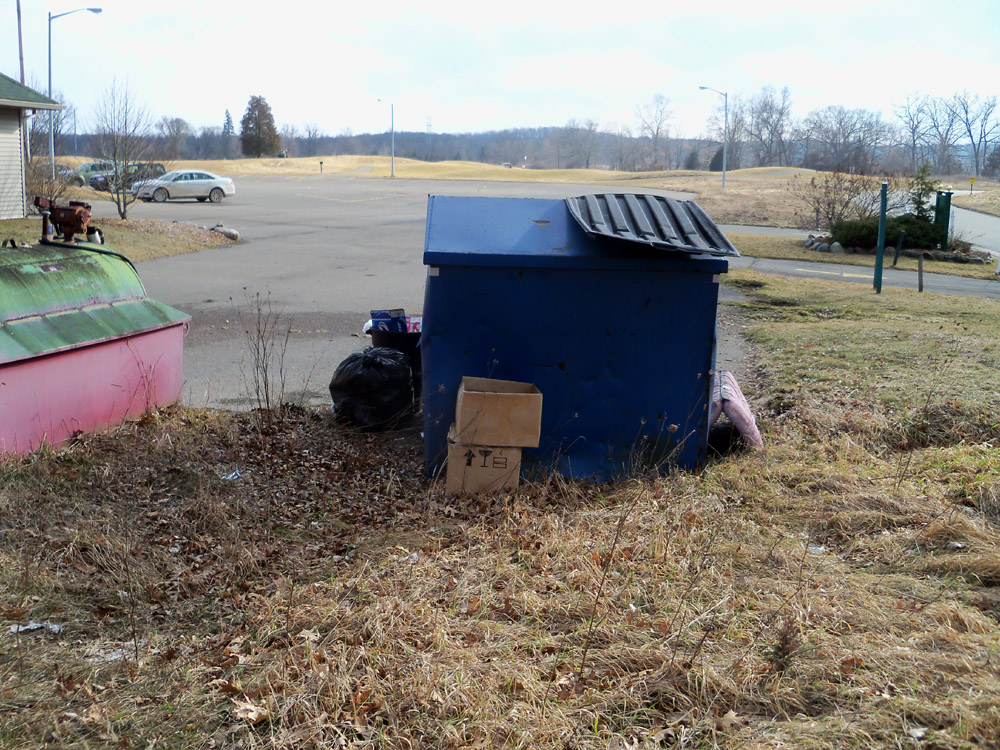 March 2012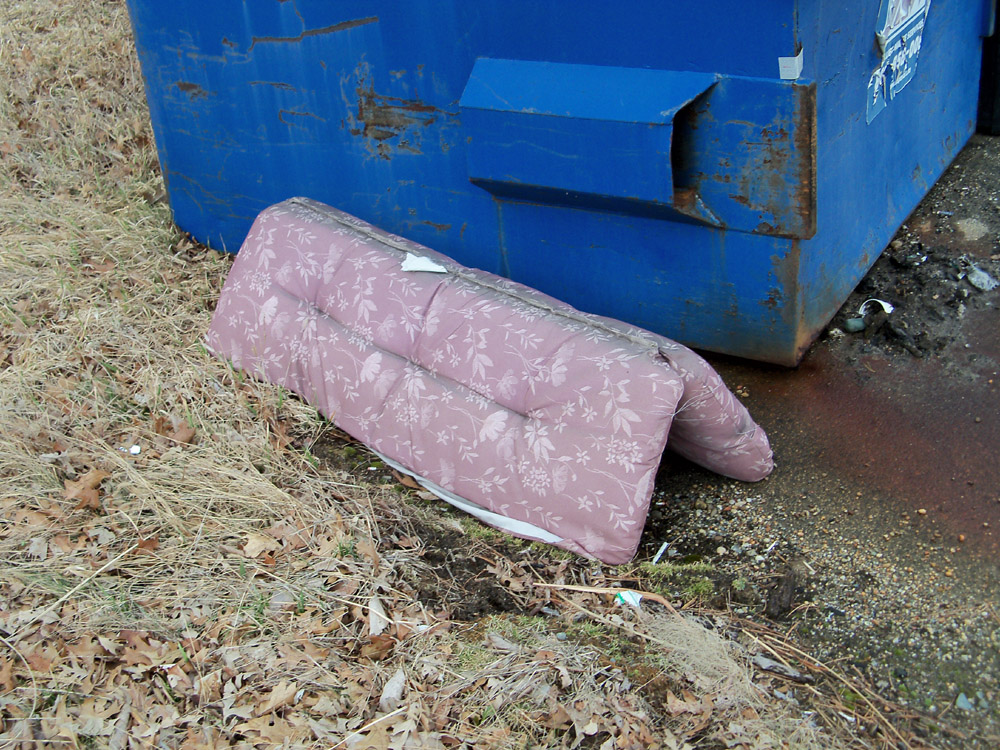 March 2012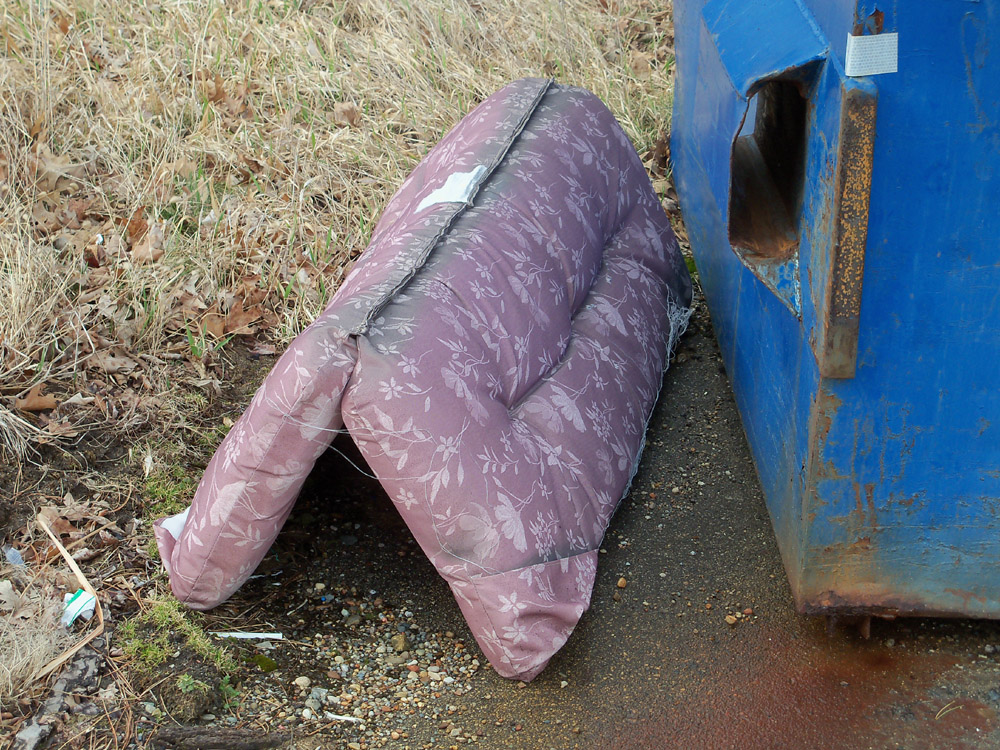 March 2012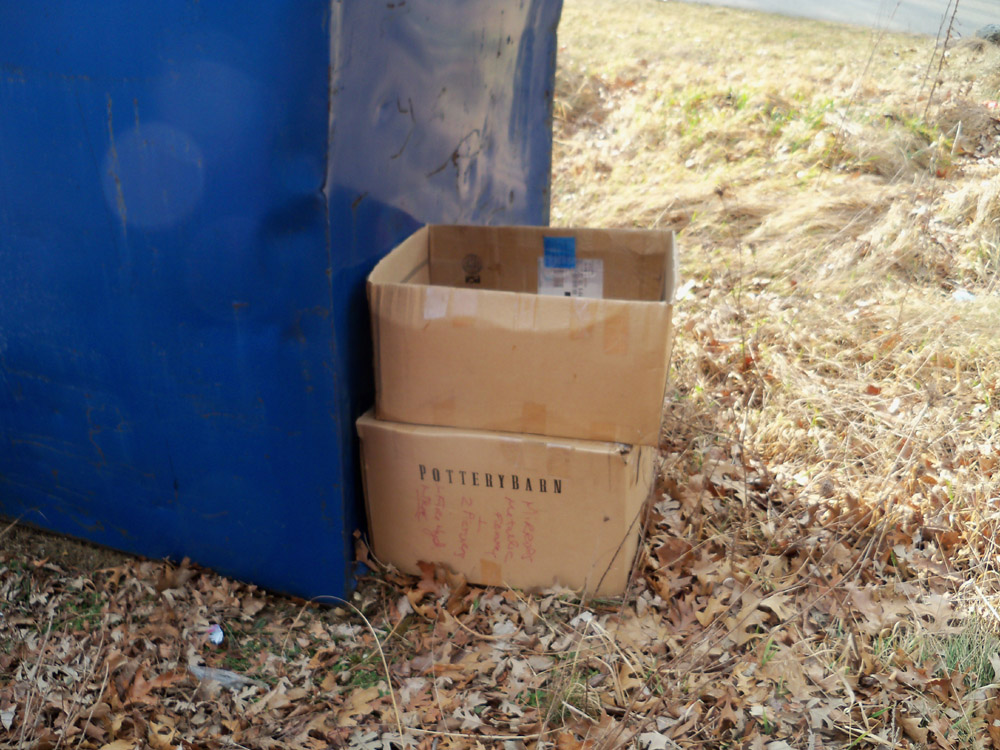 March 2012
---
Winter 2012-13
A feeble attempt has been made to hide the blight from the neighborhood when viewed from the residential side but the bent up dumpster, ugly fueling station, bent and rusted gates, etc., remain in full view for all to see when entering the subdivision from Hinchey Rd., which is where navigation systems bring many divers in from.

This is the first thing you see when you pull onto Emu Dr. from Hinchey Rd. before getting to anybody's house.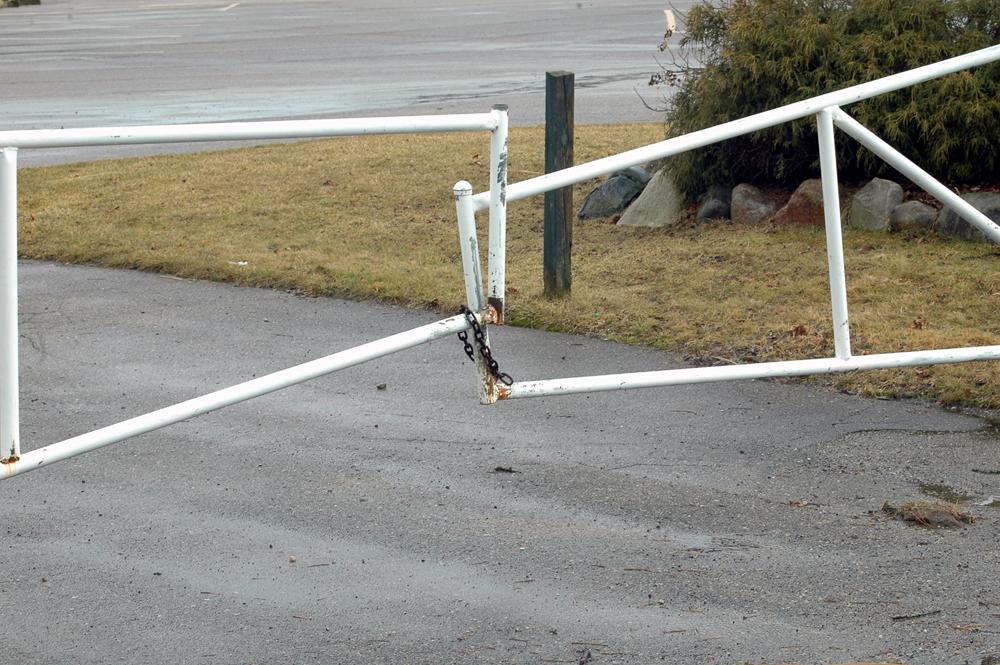 In no other area of the golf club are gates maintained like this.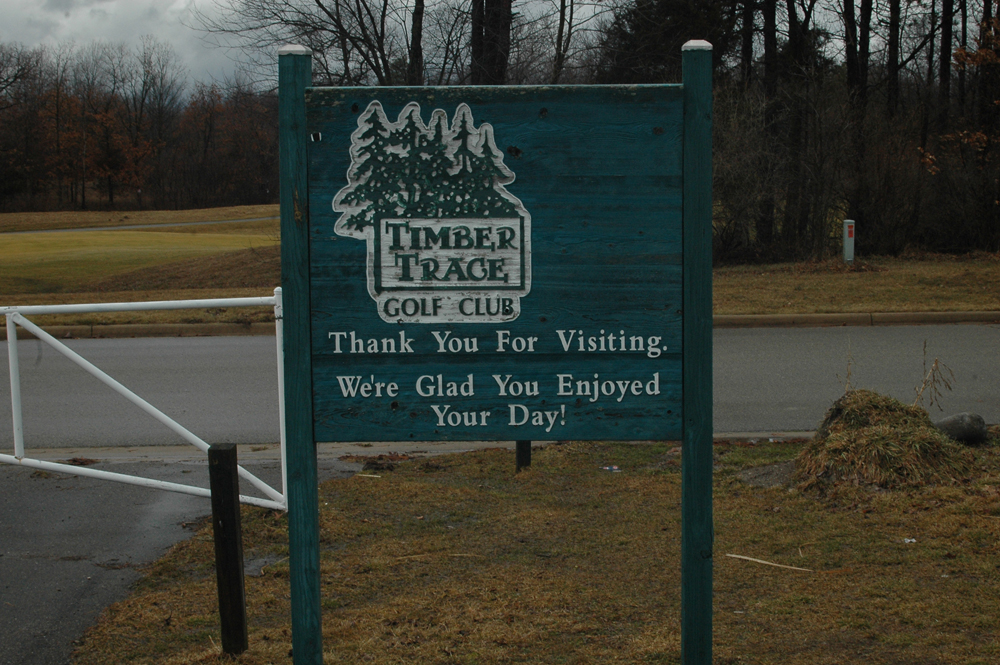 Guests see this from their vantage point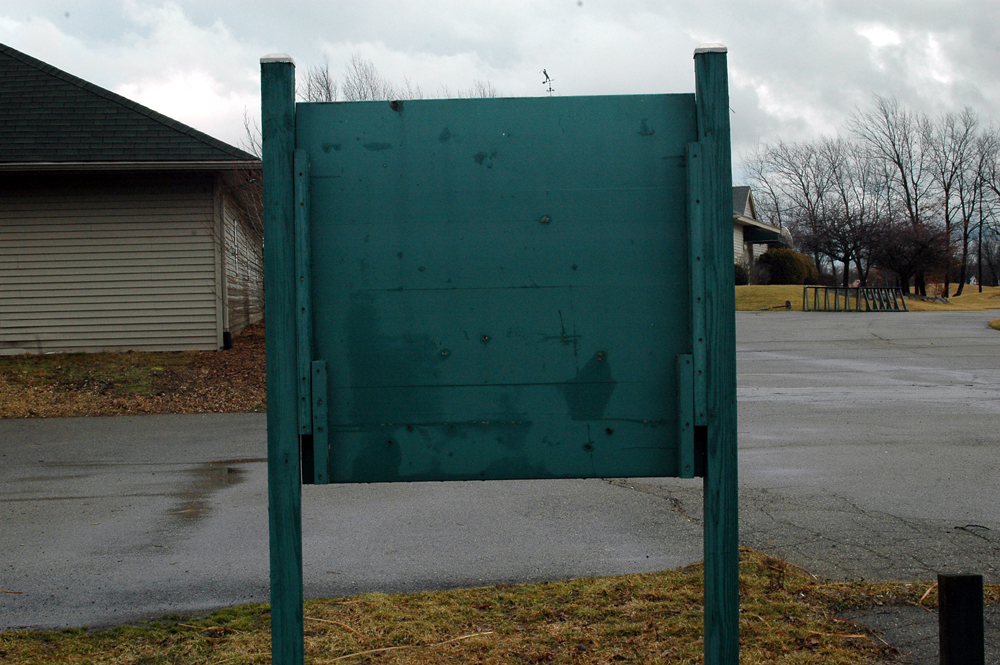 Residents, family, friends, clients and associates see this
This sign was removed shortly after my last complaint.

When the game gets into full swing a hose gets hooked up to this; last year it (the hose) was allowed to get thrown anywhere instead of being kept in a retractable container.
This and the fueling station also gets used to throw up to as many as three dirty-white towels on top to dry carts. These dirty-white towels stay out for days at a time.
There was a new type of sprayer in use for cleaning carts at the end of last season. This may solve the hose problem but did not solve leaving dirty towels out for days at a time problem. Nonetheless, the new red sprayer/washer is just another eyesore that will add to the trashy look of the blight area.
---
April 2013
Conditions are no better than they were last year. Trash has built up for several weeks. Little attempt has been made to break down boxes or contain garbage and other refuse. Broken glass bottles, plastic bottles, ripped open garbage bags and misc. trash is strewn about for all to see.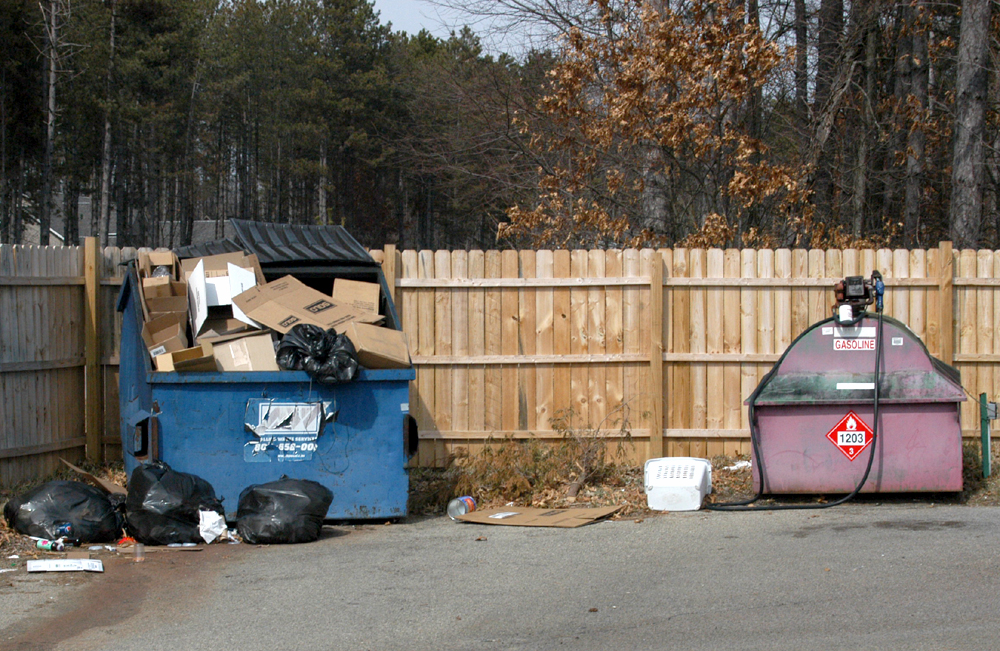 Not only are we looking at a junky dumpster and ugly fueling station but oil stained asphalt, etc.
This trash was cleaned up by an employee breaking down boxes and placing it all into the receptacle shortly after I complained.
The trash I complained about all over my front lawn and in the wooded areas alongside my home was left there.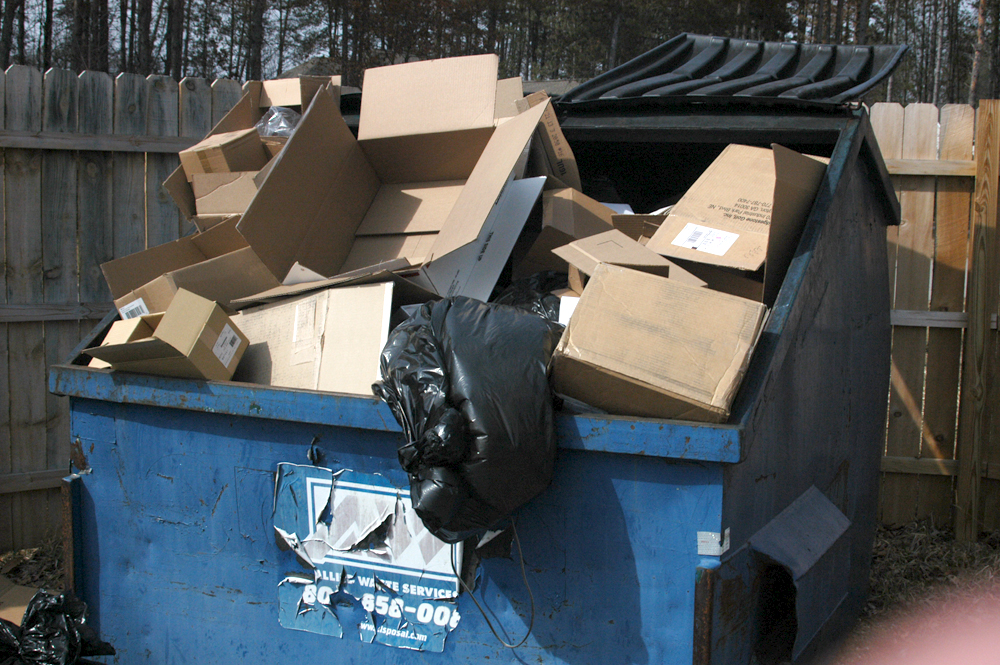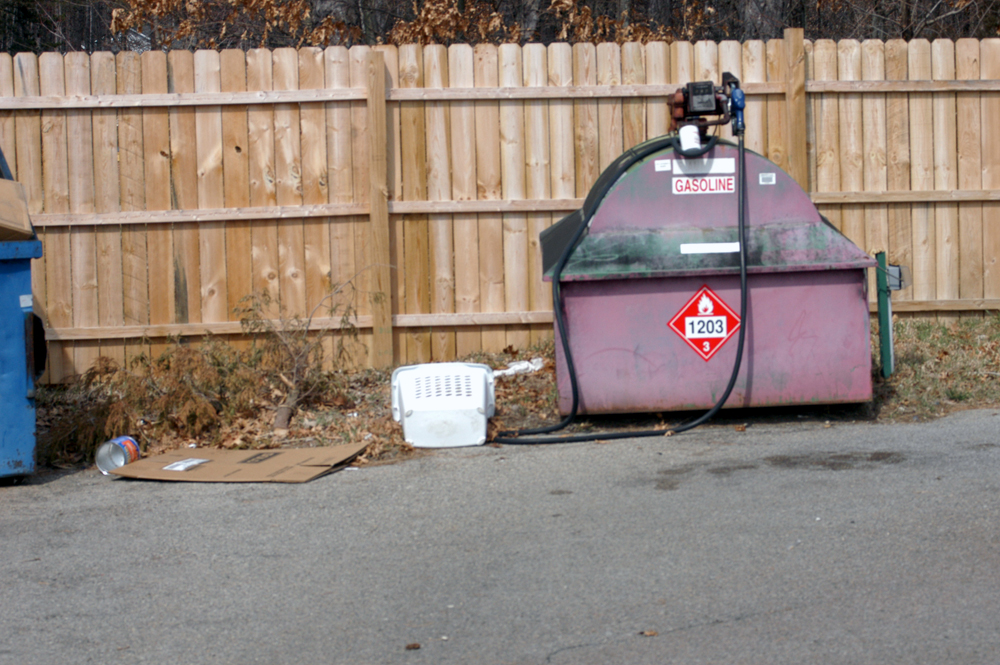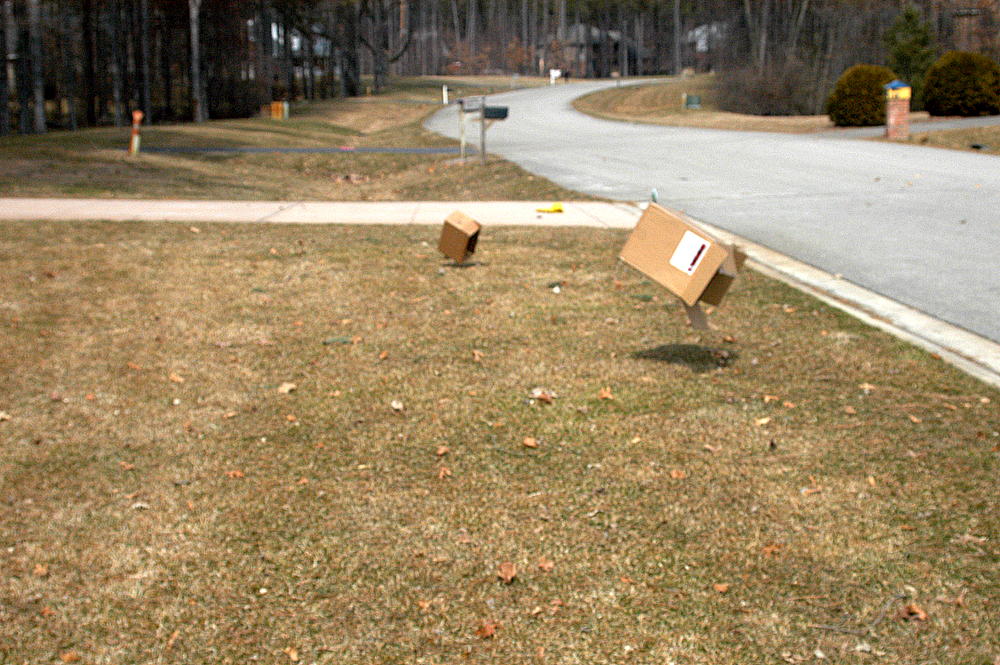 Trash in the form of food wrappers, plastic bags and other paper refuse has blown into the wooded areas of at least the first two homes from Hinchey Rd. and down the block.
Here are two corrugated boxes that are being blown by the wind from Timber Trace down Emu Dr. Other boxes were already half way down the street and around the bend heading for Queensland Way.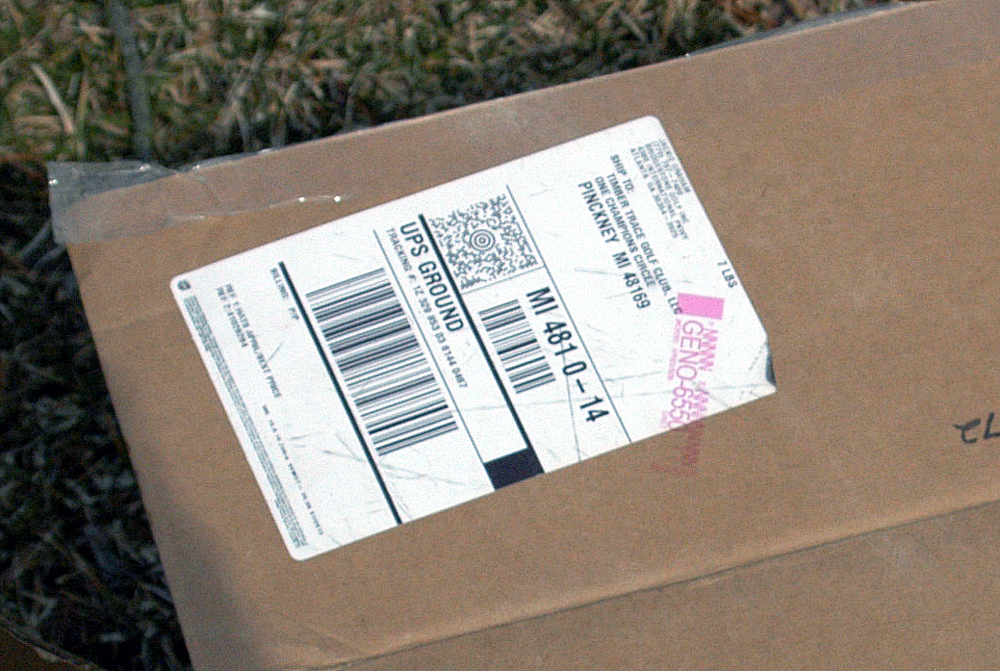 This box was on my front lawn along with other trash from Timber Trace

This mound of dirt was created when dirt along side the curb was pushed by a tractor from Hinchey Rd. to this location.
Nobody bothered to spread it out or remove it after the street cleaning.
This pile of dirt was removed shortly after my last complaint.

Suggestion: Timber Trace can enclose the blight area leaving open the end facing the rear entry to the cart garage so they can wash carts down unhindered. They can build a door to access the trash receptacle and fuel tank in a similar manner to what Rite Aid has (or may other businesses in the area).