Selections from The Variety Coin Register ®

1946 Doubled Die Obverse
Roosevelt Dime
by Ken Potter
© Ken Potter 2002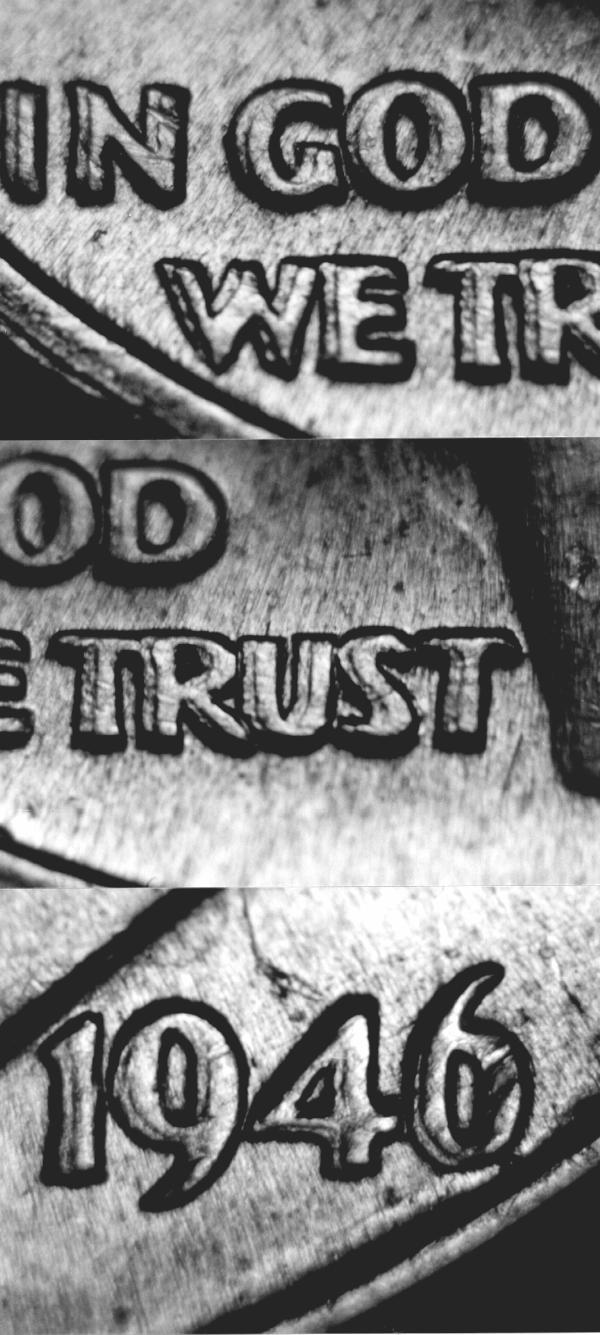 Description: Doubling shows very strong on the date, designer's initials, IN GOD WE TRUST; light to moderate on the bridge of Roosevelt's nose, nostril, LIBERTY, V of bust.
Submitted by: Chuck Avery 11/02
Variety Coin Register Number: VCR#2/DDO#2
Cross References: CONECA: 8-0-V-K12 (reported by Joe Feld), Wexler: WDDO-032
Comments: Coin grades BU; two pieces examined by CONECA and NCADD circulated.
---



Back to the homepage:
Ken Potter's Variety Vault

Unless otherwise stated, all Photographic Images are by Ken Potter. Copyright Ken Potter, 1993 - 2017.
Use of images in any manner is strictly prohibited without the express written permission of the copyright holder.

Free counters provided by Andale.