---
Selections from
The Variety Coin Register®
Copyright Ken Potter 2001

1962 Doubled Die Obverse Lincolns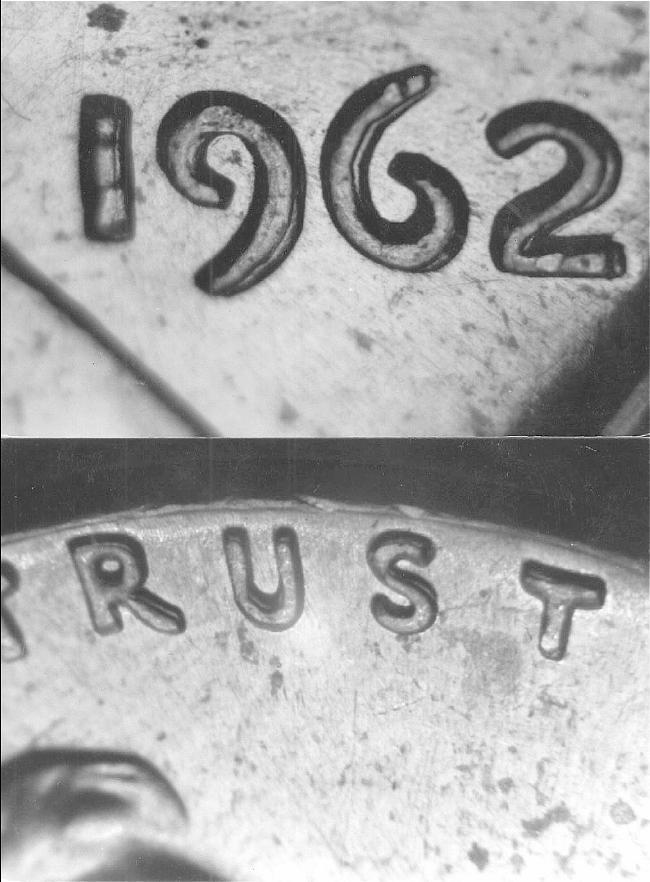 VCR#1/DDO#1
The first variety is listed in the Variety Coin Register as VCR#1/DDO#1 and exhibits doubling on the date, TRUST, nose, lips, chin and tie. This one is probably not too difficult to attribute but photo identification is recommended.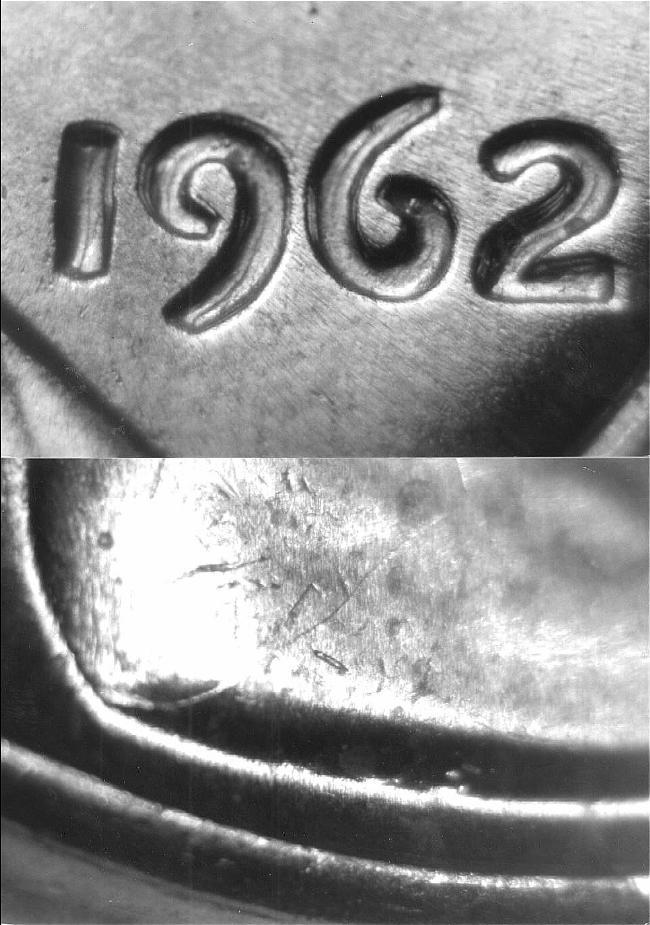 VCR#2/DDO#2
Our second variety is listed as VCR#2/DDO#2 and shows doubling on the date and TRUST. Other similar varieties are listed. Die scratches or grinding marks show as a pattern of spikes justting upward to the northwest from the rear of Lincoln's collar. Without these positive die markers (or others) this one would be virtually impossible to attribute.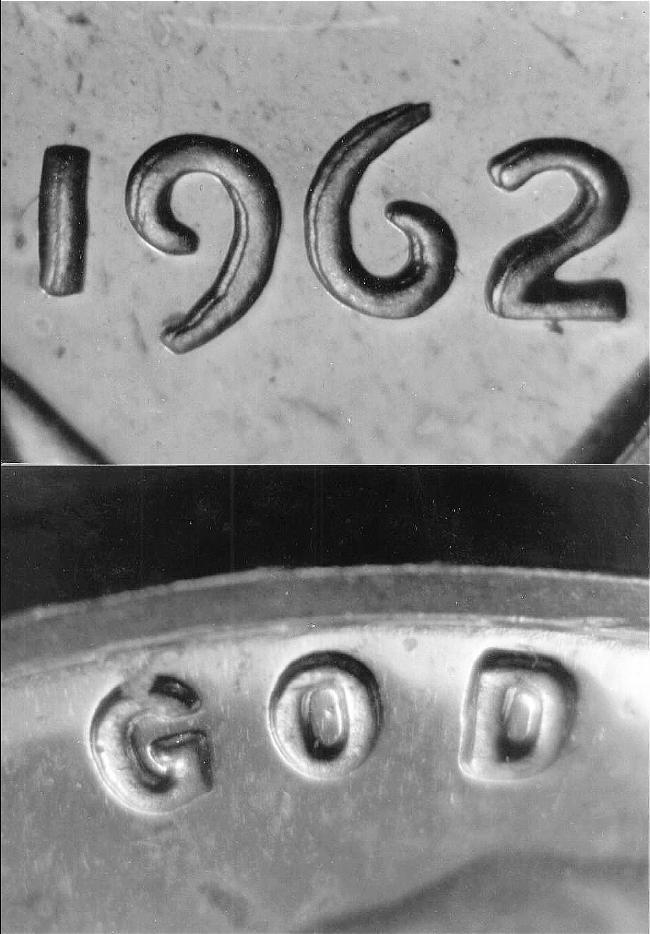 VCR#3/DDO#3
The third variety is listed as VCR#3/DDO#3 and is one of the many doubled dies for this date known on proofs. It is similar to several other listed varieties; without photos or a professional evaluation it would be impossible to attribute. A small die chip found within the O of GOD helps to identify this variety.
---
Visit our website and an Educational Image Gallery by clicking below:
Ken Potter's Variety Vault