Ken Potter's Educational Series ...

1964-D Roosevelt Dime
Doubled Die Reverse
by Ken Potter
Copyright 2004
Coin Courtesy Of John Kalinowski
Potter: VCR#5/DDR#2
CONECA: DDR-003
Wexler: N/A
Flynn: DDR-002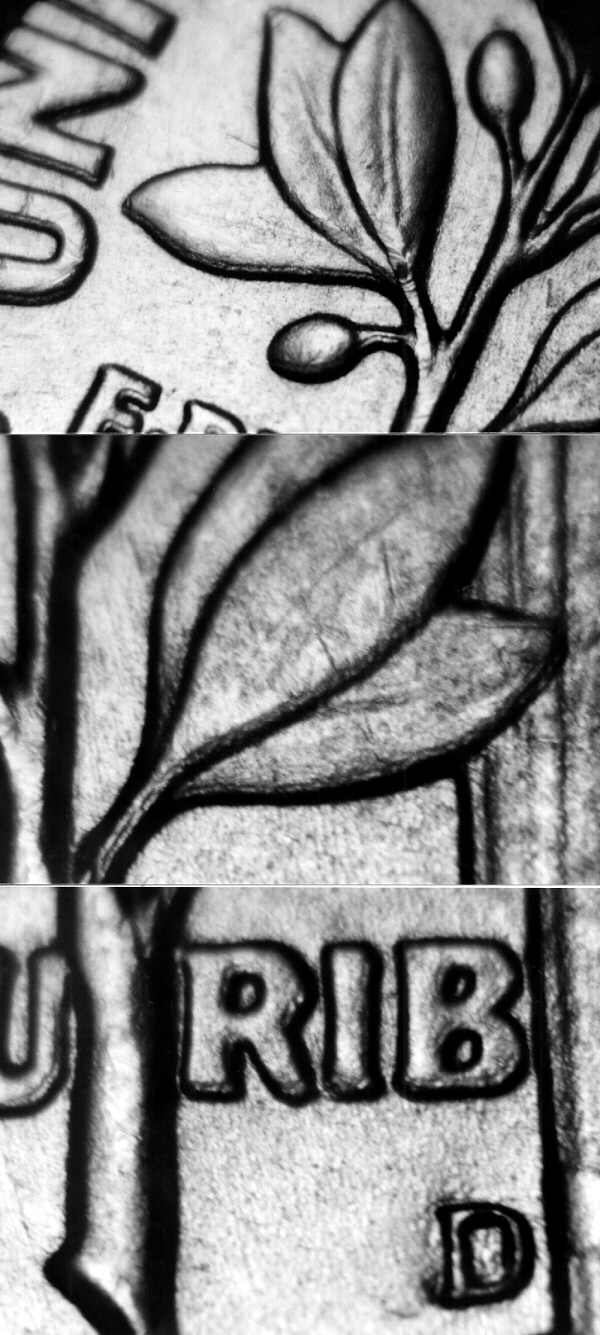 Description: Strong to moderate doubling on E PLURIBUS UNUM, UNITED and ONE DIME. Minor to moderate doubling can seen on portions of STATES and the CA of AMERICA. Eye-catching doubling can also be seen in various strengths throughout much of the central design elements best on the left side of the coin.
---
For more information on this item click below:
Send email to: KPotter256@aol.com
---
Ken Potter
P.O. Box 760232
Lathrup Village, MI 48076-0232
Phone: 1-(313)255-8907 E-mail: KPotter256@aol.com
Numismatist Since 1959 ~ Serving the Collector Since 1973
CONECA's Longest Serving Doubled Die Attributer
Member of: ANA CONECA-LM NLG NCADD-FM MSNS-LM
NWDCC RCC COINMASTERS LCS WBCC BBCC
Ken Potter's Variety Vault
Educational Image Gallery
Who Is Ken Potter?
Unless otherwise stated, all Photographic Images are by Ken Potter. Copyright Ken Potter, 1993, 1994, 1995, 1996, 1997, 1998, 1999, 2000, 2001, 2002. Use of images in any manner is strictly prohibited without the express written permission of the copyright holder.

Free counters provided by Andale.