CONECA, Crawford, VCR, Wexler: Doubled Die Reverse #1 Matte Uncirculated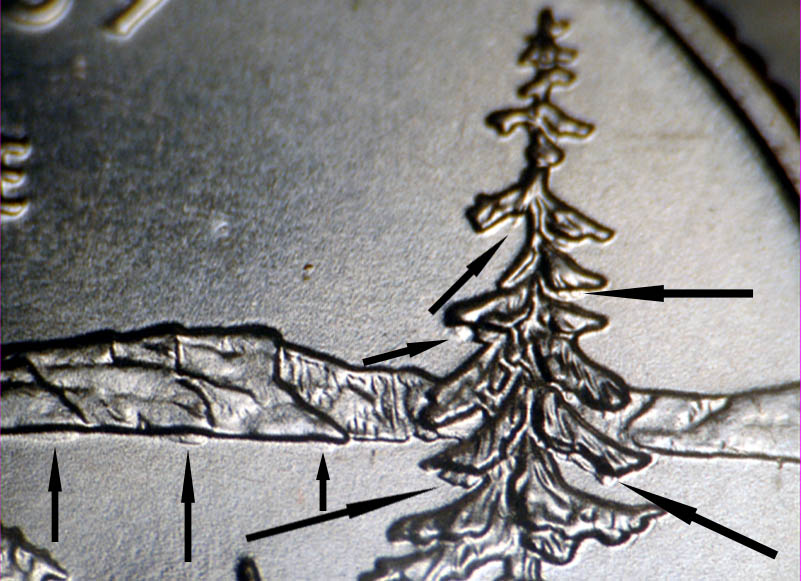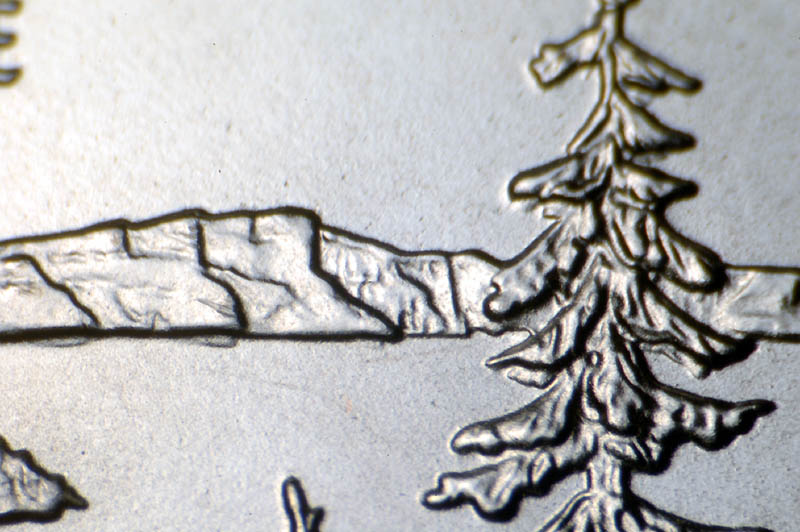 A closer view of the doubled die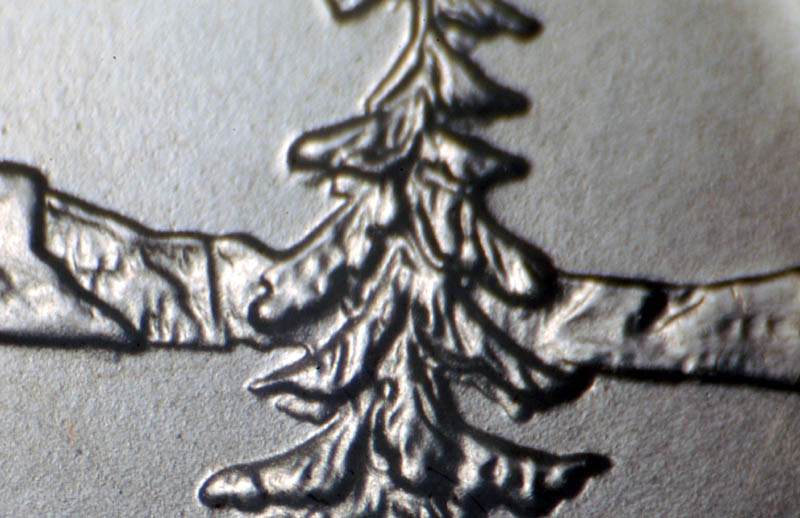 A close-up showing the doubling of the branches
Variety Coin Register Number: VCR#1/DDR#1: This one involves doubling of many of the branches of the evergreen tree and the high points of the lower rim of the rocky shoreline as pointed out by the arrows.
Markers: Obverse - None significant. Reverse - A couple of tiny die dents in the field above the highest point of the rocky rim . Found in Mint Set.
Submitted by: Troy Watkins August 30, 2006.
Cross References: CPG: Not Known, CONECA: DDR-001, Wexler: WDDR-001, Crawford: DDR-001.
Cause: Tilted Hub Doubling and Off Set Hub Doubling