Ken Potter's Educational Series ...
Matte Unc 2005-P Bison Five-Cents
Doubled Die Obverse Found!
October 19, 2005
(Edited to add new information on 11/02/05)
by Ken Potter - NLG
Coin Courtesy of Lonnie Helton
See the follow up to this story here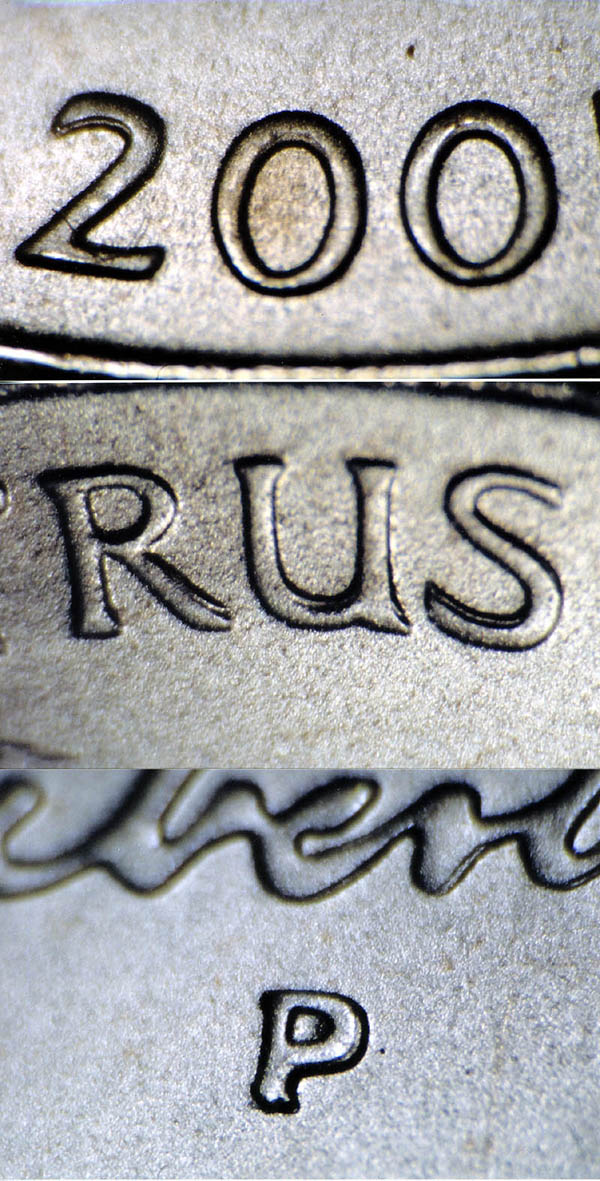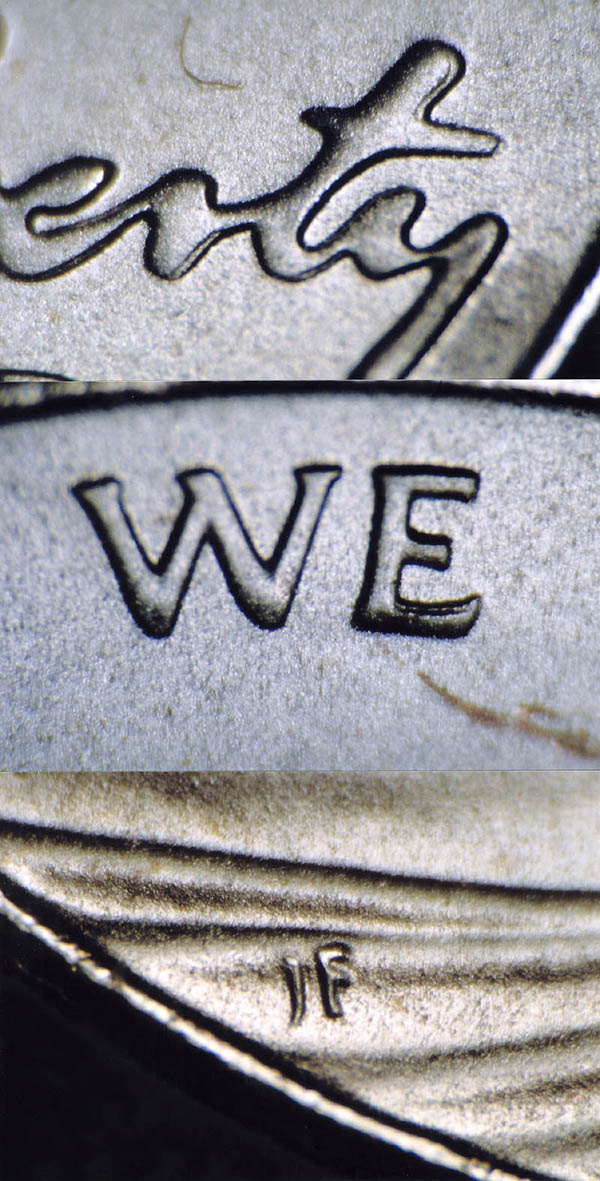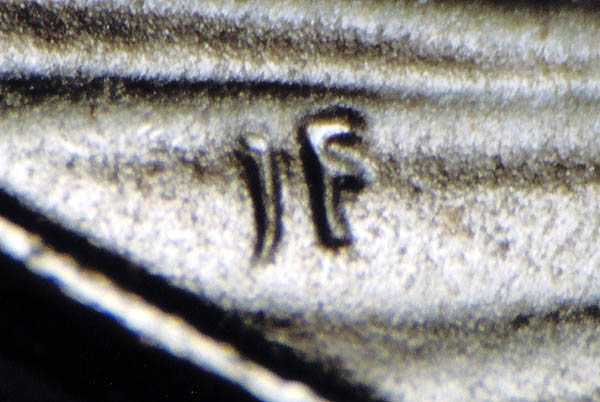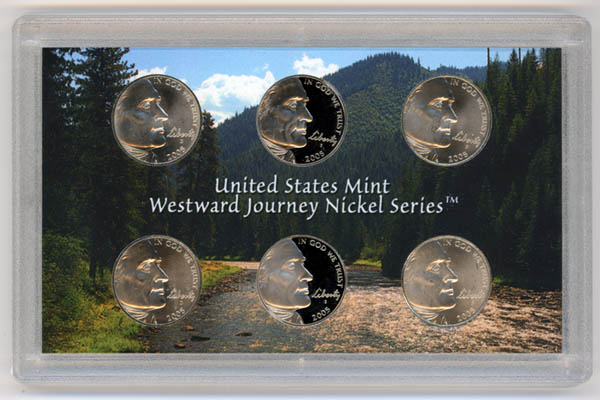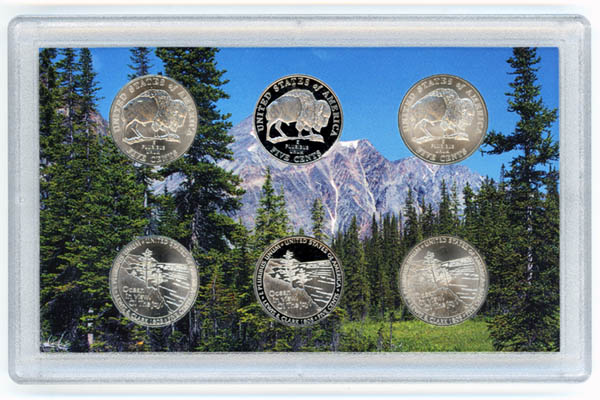 The 2005-P Doubled Die Bison five-cent pieces were found in the United States Mint Westward
Journey Nickel Series™ Sets like the one show above sent in by Lonnie Helton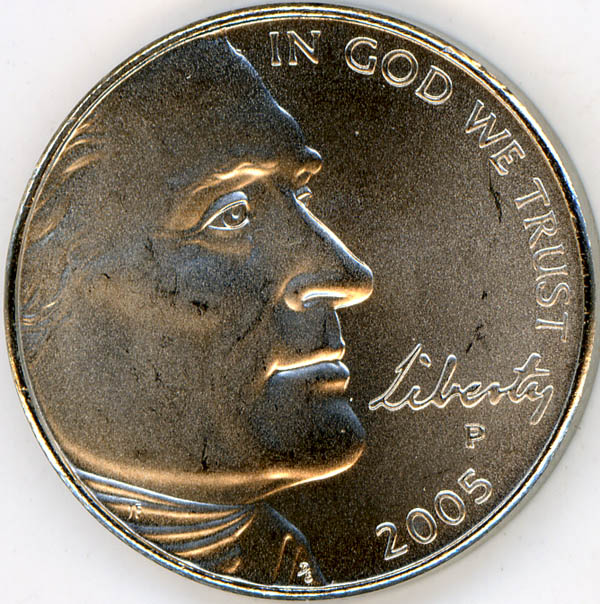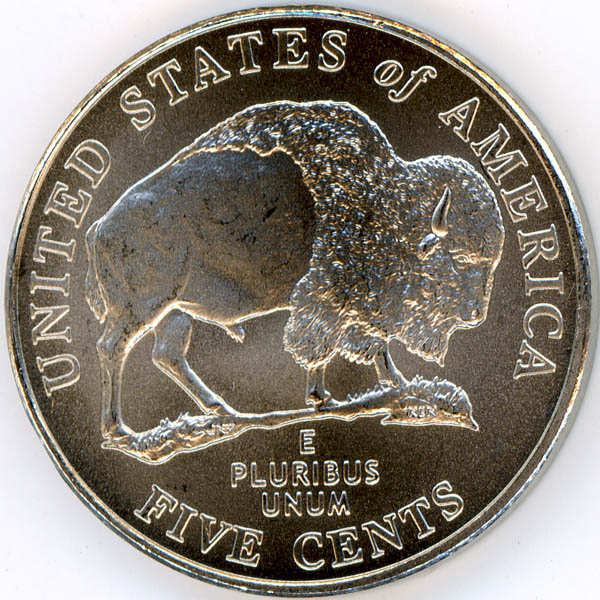 All Images ©Ken Potter 2005
Here is a look at the actual coin submitted by Lonnie Helton
Listing Numbers:
VCR#1/DDO#1
Crawford: DDO-001
CONECA: N/A
Wexler: N/A
Collectors who believed that the Mint stopped making doubled dies in the late 1990s are in for an eye-opener! Long-time collector, Lonnie Helton of Ohio found a new doubled die obverse variety when he opened his 2005 Westward Journey Nickel Series Coin Sets on the day they arrived! He ordered three sets in the last week of September and received them on October 11th; all contained the doubled die on the Philadelphia issue Bison coin. This is an error type that the Philadelphia Mint has repeatedly denied can be made with the current single-squeeze hubbing presses in use there since the late 1990s.
The variety displays its doubling best on ERTY of LIBERTY and RUST of TRUST with prominent split serifs on the RU of TRUST. A strong separation line along the upper half of its length and a huge split upper serif can be seen on the J of Joe Fitzgerald's stylized designer initials JF found on the left side of the bust of Jefferson. Significant doubling can also be seen on the date where it is best on 200 and on the P Mint mark. Light doubling is present on portions of IN GOD WE and the 5 of date. Helton's find appears to exhibit at least two letters (the UR of TRUST) with split serifs that are more distinct than on any of the other recent doubled dies. The split serifs on this coin of are a more classic appearance like many created during the era of the multiple hubbing process. So far all researchers who have commented on it believe it is probably of the Class-VIII Tilted Hub type of hub doubled die.
Helton has collected coins for 37 years since he was 11 years old. For about the past decade he has specialized in doubled dies on Jefferson five cent pieces and Roosevelt dimes as well as varieties (VAMS) on the Peace dollar series.
The 2005 Westward Journey Nickel Series Coin Sets became available to collectors on September 21 and continue to be a current offering at the time of this writing for $12.95 a set. More information on these sets can be found on the Mint's website at: http://www.usmint.com where they may be ordered.
Ken Potter is the official attributer of world doubled dies for the Combined Organizations of Numismatic Error Collectors of America and for the National Collectors Association of Die Doubling. He also privately lists other collectable variety types on both U.S. and world coins in the Variety Coin Register. More information on either of the clubs or how to get a coin listed in the Variety Coin Register may be obtained by sending a long self addressed envelope with 60c postage to P.O. Box 760232, Lathrup Village, MI 48076 or by contacting him via email at KPotter256@aol.com. An educational image gallery may be viewed on his website at www.koinpro.com

A More Detailed Report On This Coin Can Be Found In The November 7, 2005 issue of Coin World (Page 3) Where News Of The Find Was First Broke

Ken Potter
P.O. Box 760232
Lathrup Village, MI 48076-0232
Phone: 1-(313)255-8907 E-mail: KPotter256@aol.com
Numismatist Since 1959 ~ Serving the Collector Since 1973
CONECA's Longest Serving Doubled Die Attributer
Member of: ANA-LM CONECA-LM NLG NCADD-FM MSNS-LM
NWDCC RCC WBCC BBCC IASAC
Ken Potter's Variety Vault
Educational Image Gallery
Who Is Ken Potter?
Unless otherwise stated, all Photographic Images are by Ken Potter. Copyright Ken Potter, 1993 - 2006. Use of images in any manner is strictly prohibited without the express written permission of the copyright holder.