2009-P 25c DC VCR#5/DDR#5
VCR Doubled Die Reverse #5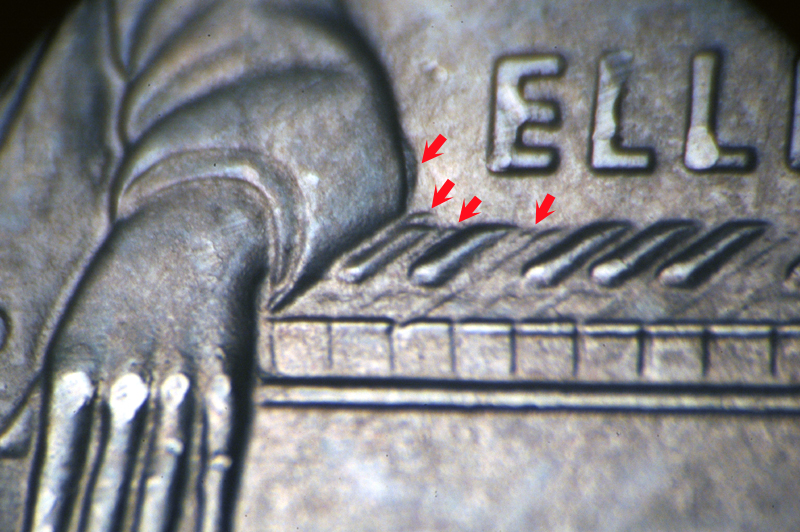 Numerous die scratches through LIBERTY and other areas of the obverse. A die chip is in the upper E of LIBERTY.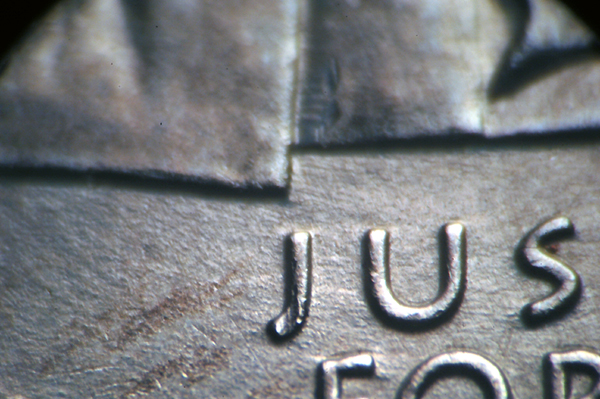 Numerous diagonal die scratches run from the lower design above and through JUSTICE FOR ALL.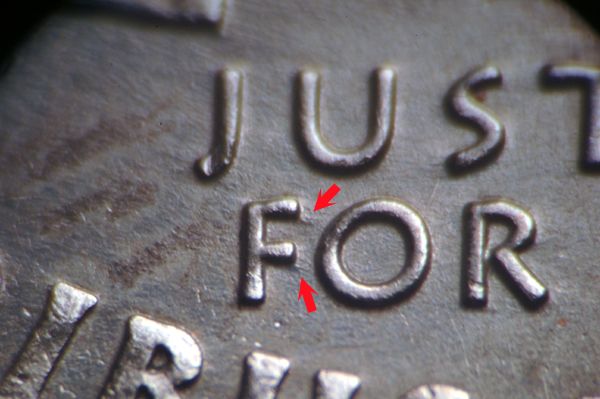 Arrows point to some prominent die scratches/flow lines emanating from the F of FOR.
Variety Coin Register Number: VCR#5/DDR#5: Shows doubling of the first and second black keys to the right of Duke Ellington's left arm, doubling of the sleeve of the same arm and light doubling of one of the white keys.
Markers: Obverse - Shown . Reverse - Shown.
Submitted by: Submitted by Rick LaJoie of NH May 1, 2009.
Cross References: CPG: Not Known, CONECA: Not Known, Wexler: Not Known, Crawford: Not Known.
Cause: Tilted Hub Doubling