---
Links To Other Commemorative Variety Coin Listings
1936-D San Diego 50c RPM & Dbld Die 1936-S Bay Bridge 50c Doubled Die 1935 Boone 50c Doubled Die
---
Selections from
The Variety Coin Register®
Copyright Ken Potter 2001
1936 Cleveland Great Lakes Exposition
Commemorative Half Dollar

Doubled Die Obverse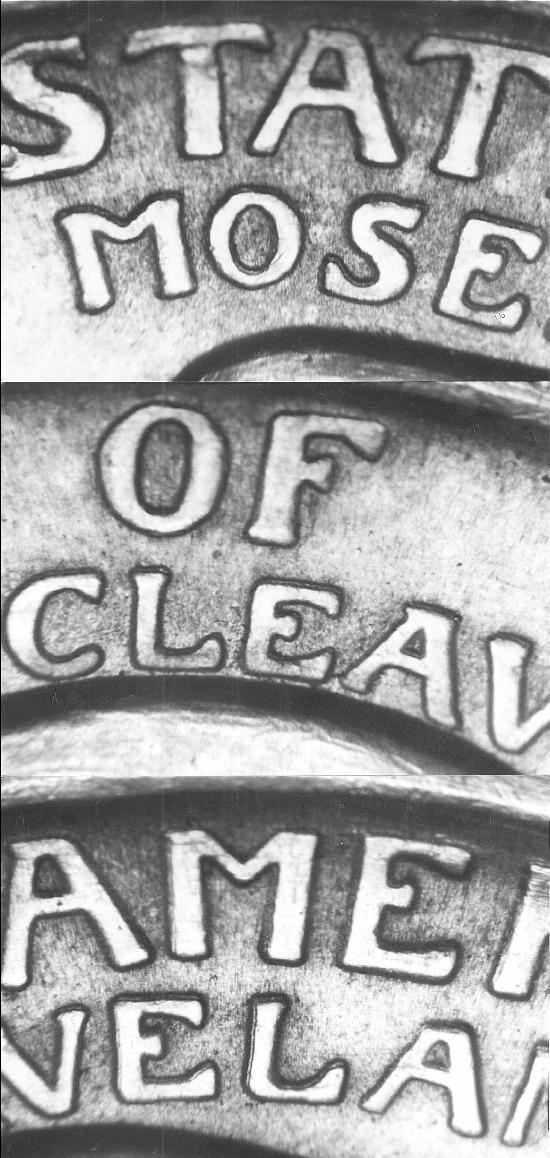 Subject: 1936 Cleveland Great Lakes Exposition Commemorative Half Dollar Doubled Die Obverse.
Variety Coin Register Listing Number: VCR#1/DDO#1
Cross References: None Known
Description: Doubling shows as a light to moderate spread on STATES OF AMERICA, MOSES CLEAVELAND and top of head.
Submitted by: Richard Bateson 11/99.
---
Visit our website and an Educational Image Gallery by clicking below:
Ken Potter's Variety Vault


Free counters provided by Honesty.com.