From Ken Potter ....
~~Serving Collectors Since 1973~~
U.S. Navy Silver Medal
Fantastic Tripled Date!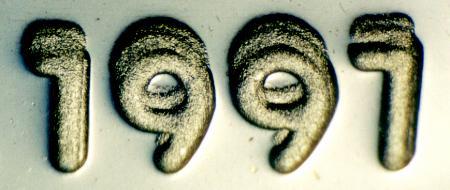 This fabulous U.S Navy Desert Storm medal is made of one ounce .999 pure silver and is 39 mm in diameter (larger than a silver dollar)! It exhibits some of the nicest die tripling that I've ever seen on a coin or medal. The tripling shows particularly strong on the entire date on the reverse. This tripling is super naked-eye stuff!
As if this wasn't enough, the obverse displays a neat tripled die on much of UNITED STATES NAVY. While strong doubling is most apparent, close observation will show that there is actually evidence of a very light early impression displayed as an almost complete and almost separate "A" that can be detected between the strongly doubled "A" and "T" of STATES and as a remnant of an extra upper loop of the final "S" of STATES. Both of these tripled letters are extremely wide but too light to photograph to best advantage, (due to their lack of depth) but you can still see them if you are looking. You will be able to easily detect them on the actual coin by tilting it around in the light and looking in the areas noted above.
It appears that after the manufacturer created the three misaligned images on the NAVY obverse, he finally gave up on completing the die, as the full design appears incomplete; designs such as the flag and sails on the ship are floating in mid-air sans the mast. This is a magnificent treat for collectors of doubled dies and error collectors in general! Collectors of military and/or Navy memorabilia will love this one too!
The variety is listed in the Variety Coin Register as VCR#2/DDO#2/DDR#2.
The photos shown are from one of several specimens that I have in stock. They are a perfect representation of the die stage, strength and clarity of the variety offered here.
$35.00 each
---
Special Offer: Upon request, we will encapsulate any of these coins in a high quality, crystal clear, Air-tite® coin holder and include a clear Lucite display stand (as illustrated by the encapsulated Hank Williams Jr. coin shown above). Please add $1.50 per item if this option is chosen.

---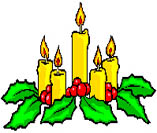 Pay me securely with any major credit card through PayPal!

Persons wanting to call to use a credit card by phone may do
so at either of the numbers listed below:
Home Office Phone: (313)255-8907 (preferred)
Cell Phone: (313) 268-3280 (best if nobody answers

How to order: Please send an email to KPotter256@aol.com (or call -- see below) indicating which items are of interest and I will set them to the side for you and confirm their availability via return email. You may also call to check on the availability of items at the number listed below. You may also order without seeking confirmation of availability but you run the risk of some items being sold out. In this case a full refund will be issued for any sold out items. You may pay by check or money order. I also accept VISA and MasterCard though PayPal. Click on the PayPal logo above to get to PayPal. My email address (kpotter256@aol.com) is my "account number" at PayPal. PayPal is highly recommended, as it allows you to use a credit card without sharing your credit card information over the Internet with many dealers or going through the trouble of making many calls to assure the security of your credit card information. Persons wanting to call to use a credit card may do so at either of the phone numbers listed below.
Postage/Handling/Insurance: Unless otherwise noted, please add $3.99 for postage/handling/insurance on all coin and book orders, add $4.50 to all supply orders. $4.50 to all supply orders. $4.50 to all supply orders. $4.50 to all supply orders. $4.50 to all supply orders. All payments must be made in US funds. As they are shipped separately of one another, please calculate coin, book and supply orders separately to arrive at your total postage costs. We insure via Private-Courier Services™ (for lower valued packages) or the United States Postal Service -- vendor of our choice. Foreign orders cost more to ship; please contact us for an estimate of those costs before bidding.
Terms of Sale: Satisfaction guaranteed! 14 days return privileges for items in original untampered holders -- no questions asked with 100% of the price charged refunded less our actual cost to ship the item(s) or postal charges collected (whichever is higher). Note that proof sets or other Mint products ordered "Mint Sealed" or in otherwise unopened packaging are not returnable for any reason. You always have the option of us opening such packaging and inspecting the contents for you to assure quality before we ship. Such items are returnable as per the above terms. To see a detailed explanation of our policies on Tracking Service Options, Foreign Orders, Terms of Sale, Methods of Shipment (including optional shipment services available), Time of Shipments, Methods of Payment Accepted, Treatment of Technical Information Supplied, How to Make an Inquiry, etc., check here: "Fine Print."
Ken Potter
P.O. Box 760232
Lathrup Village, MI 48076-0232
Home Office Phone: (313)255-8907
Cell Phone: (313) 268-3280
E-mail: KPotter256@aol.com


Numismatist Since 1959 ~ Serving The Collector Since 1973
CONECA's Longest Serving Doubled Die Attributer
Member of: ANA, CONECA-LM, NLG, NCADD-FM, IASAC, MSNS-HLM
NWDCC, RCC, WBCC, BBCC
---
Notice to Mints and Their Agents: Please note that we are always interested in purchasing unusual items that were not previously released or widely distributed that are of low mintage such as: Presentation Pieces, Trial Strikes, Set Up Coins, Salesman's Samples, Error Coins, Pattern Coins, Lead Trials, Off Metals (deliberate or in error), Mules, Overruns, Plasters, Significant Art, Working Dies and/or Master Tools. If you have anything unusual with a low mintage and wish to clear your vaults it will pay you to contact us.

Unless otherwise stated, all Photographic Images are by Ken Potter. Copyright Ken Potter, 1991-2006. Use of images in any manner is strictly prohibited without the express written permission of the copyright holder.