Hello,
I'm interested in all the coinage dies with values that are from Marshall Islands. There were several in your images sent a few weeks ago though it was hard to tell what some of them were (if they were actually coin dies or not). Give me a total in how many are actual coin dies of the type with a value on them (I think these will all be $5 or $10 values) and a price for them all.
Also interested in the ones with Kennedy. There are mostly without denominations (no $5 or $10 values appearing on them) but look like they are partially started coin dies that were never finished. Give me count and a total on these.
Also interested in any that are of stamps like those below; give me a count and total price. I have a buyer for these that would probably allow me to pay about $24 each on these just to give you an idea of what I can pay on stamp dies.
Also interested in the group of misc., that I have cropped out of the images you sent. Unfortunately, I still could not make out what everything was but of the items I could, I found a few of interest to my customers. Give me a total on this group.
Thanks!
Ken Potter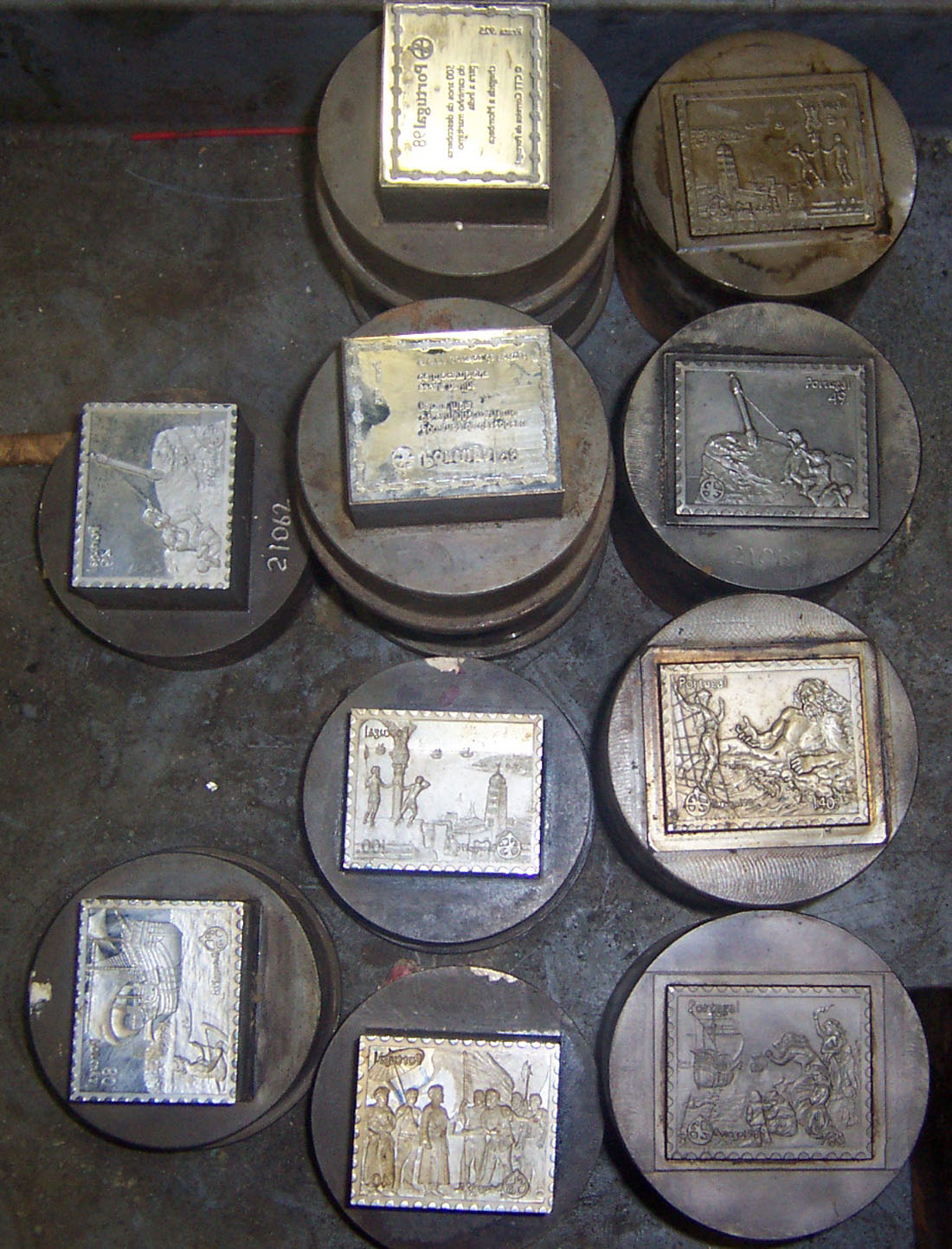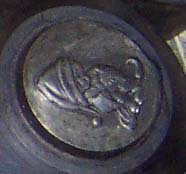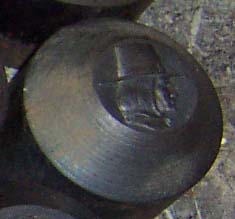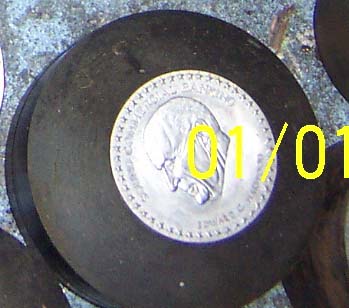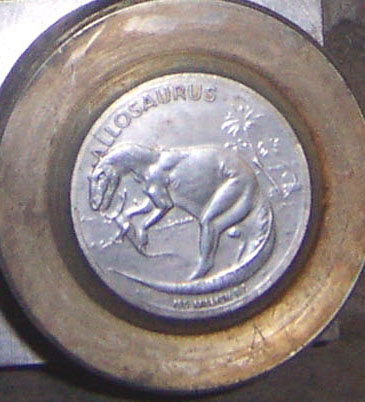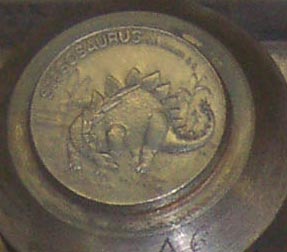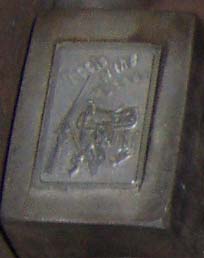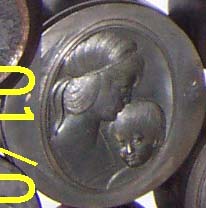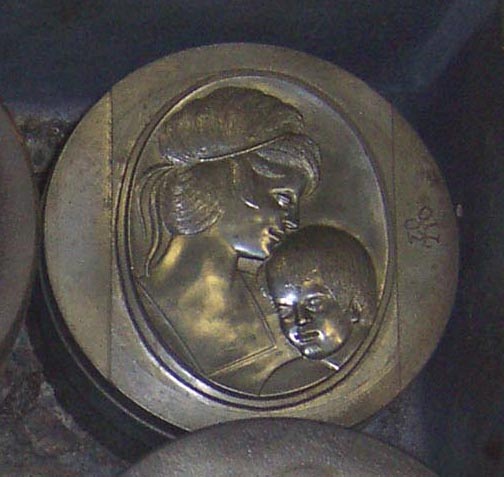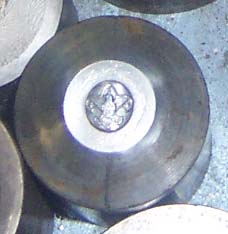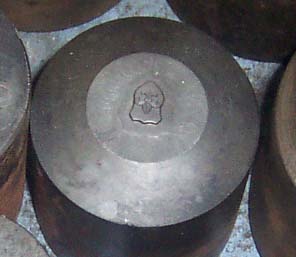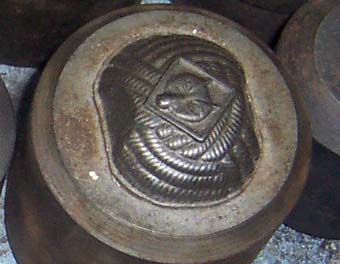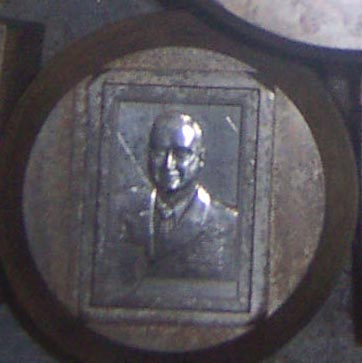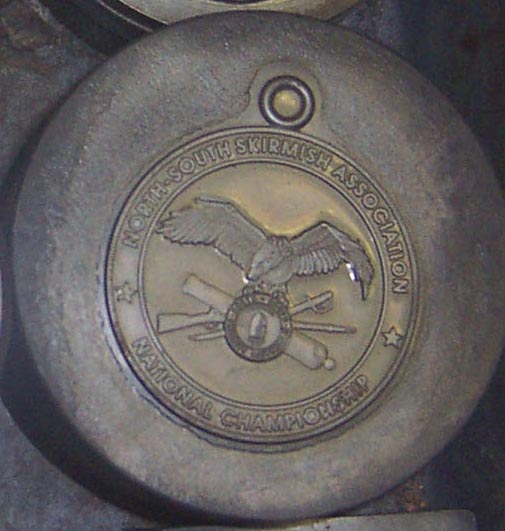 Pay me securely with any major credit card through PayPal!

Postage/Handling/Insurance: Unless otherwise noted, please add $3.65 for postage/handling/insurance on all coin and book orders, add $4.50 to all supply orders. Multiple eBay auction lots for coins (or other hobby/ jewelry items) that are paid for at the same time may be grouped together to arrive at a single postage rate by adding $1.50 per additional auction won to the base postage cost (example three coins won in three auctions would cost $3.65+$1.50+$1.50=$6.65 postage). As they are shipped separately of one another, please calculate coin, book and supply orders separately to arrive at your total postage costs. We insure via Private-Courier Services™ (for lower valued packages) or the United States Postal Service -- vendor of our choice.


Ken Potter
P.O. Box 760232
Lathrup Village, MI 48076-0232
Phone: 1-(313)255-8907 E-mail: KPotter256@aol.com

Numismatist Since 1959 ~ Serving The Collector Since 1973
CONECA's Longest Serving Doubled Die Attributer
Member of: ANA, CONECA-LM, NLG, NCADD-FM, IASAC, MSNS-LM
NWDCC, RCC, WBCC, BBCC

---


Visit our website to view 40+ pages of Error-Variety Coins, U.S. Defaced Coinage Dies, Medals, Silver Art Bars/Rounds, Numismatic Books & Supplies and an Educational Image Gallery by clicking below:
Ken Potter's Variety Vault

Or Go Directly To Each Updated Page by clicking below:
Books & Supplies
Error-Variety Coins
Rare-Coin-Reproductions
World Coin Offerings
Defaced U.S. Coinage Dies
Book-Of-The-Month Special
Bars-Medals-Rounds & Other Exonumia
Error/Variety Coin Examination Services
For a List of Our eBay Auctions please click below:
Our eBay Auctions

Unless otherwise stated, all Photographic Images are by Ken Potter. Copyright Ken Potter, 1993-2005. Use of images in any manner is strictly prohibited without the express written permission of the copyright holder. Rev 02/11/05

Notice to Mints and Their Agents: Please note that we are always interested in purchasing unusual items that were not previously released or widely distributed that are of low mintage such as: Presentation Pieces, Trial Strikes, Set Up Coins, Salesman's Samples, Error Coins, Pattern Coins, Lead Trials, Off Metals (deliberate or in error), Mules, Overruns, Plasters, Significant Art, Working Dies and/or Master Tools. If you have anything unusual with a low mintage and wish to clear your vaults it will pay you to contact us.