See Order Instructions, Terms of Sale, & Links
to Other Pages at bottom of this page

Misstruck Silver & Bronze Rounds MANY OF THESE ARE SOLD OUT BUT I HAVE A FEW DOZEN SIMILAR

---
Off Center!!
American Welding Society
"All Roads Lead To Detroit"
1998 Detroit Convention Medal
39 mm Pure .999 Silver
$65.00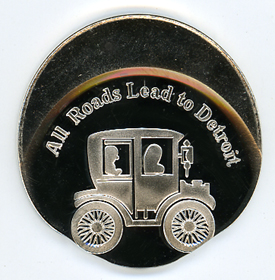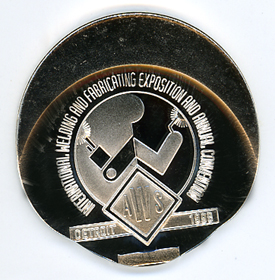 |
---
Double Struck!!
Both Strikes Off Center
Liberty Bell
Philadelphia/Liberty Bell/Independence Hall/Franklin Flying Kite
39 mm Pure Silver Medal!
$65.00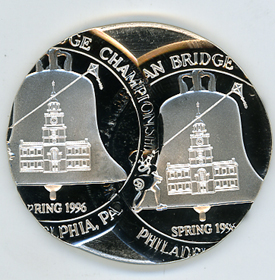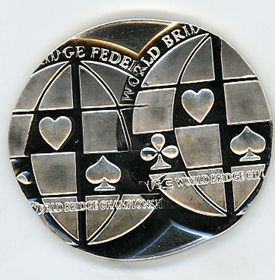 ---
Off Center Struck!!
Major Off Center
Liberty Bell
Philadelphia/Liberty Bell/Independence Hall/Franklin Flying Kite
39 mm Pure Silver Medal!
$65.00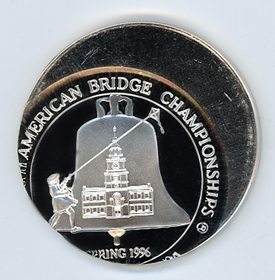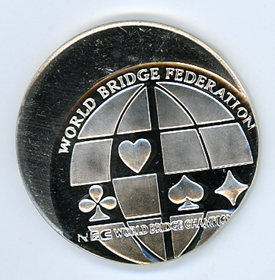 ---
Double Strike!
2nd Strike Off Center
Mud Flap Girl
39 mm Pure .999 Silver Round!
$65.00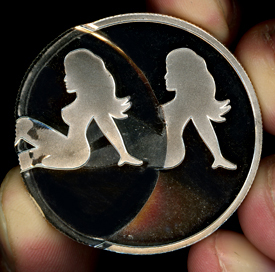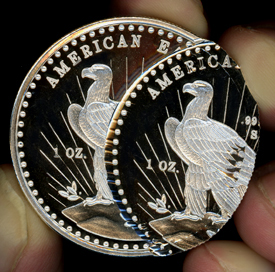 ---
Double Struck!!
1st Strike Centered, 2nd Off Center
756th Airlift Squadron
"Andrews Air Force Base Maryland "
39 mm (1-1/2") Challenge Coin Struck In .999 Fine Silver
$65.00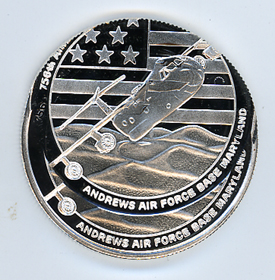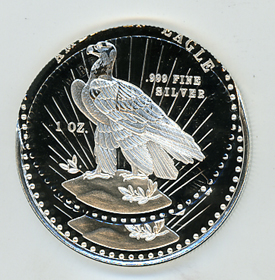 ---
Triple Struck!!
All Three Strikes Off Center
1994 GOP Victory Medal
"Honoring The Contact With America"
39 mm Pure Golden-Bronze
$36.00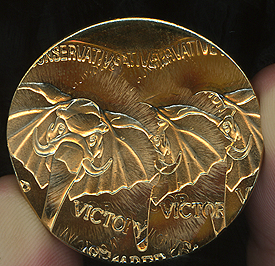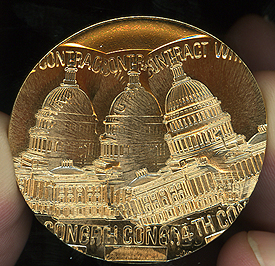 ---
Major Off Center!!
Roush Racing
Corba
39 mm Pure .999 Silver Medal!
$65.00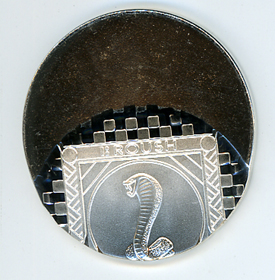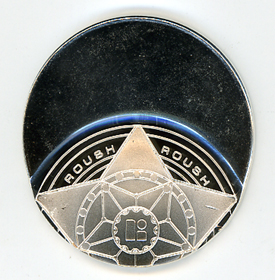 ---
Off Center!!
Roush Racing
Corba
39 mm Pure .999 Silver Round!
$65.00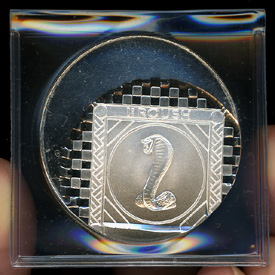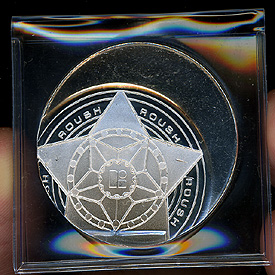 ---
Triple Struck!!
2nd & 3rd Strikes Off Center
Roush Racing
Corba
39 mm Pure .999 Silver Medal!
$65.00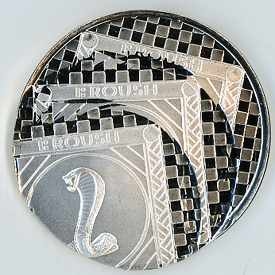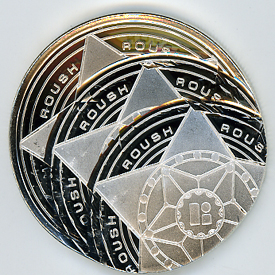 ---
Triple Struck!!
2nd & 3rd Strikes Off Center
Roush Racing
Corba
39 mm Pure .999 Silver Medal!
$65.00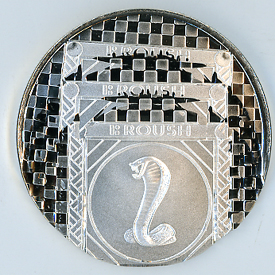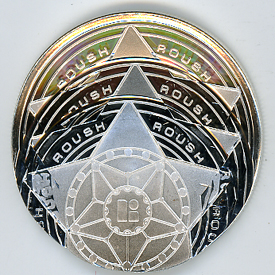 ---
Double Struck!!
1st Strike Centered 2nd Off Center
Steve Yzerman
Detroit Red Wings Hockey Coin
39 mm Pure .999 Silver Sports Coin!
$65.00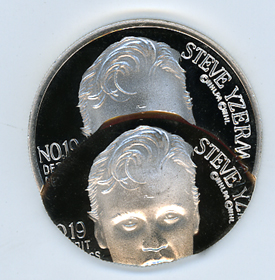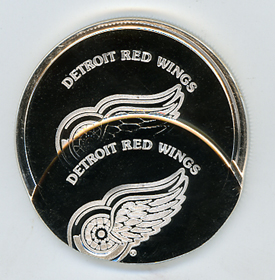 ---
Triple Struck!!
1st Strike Centered 2nd & 3rd Off Center
Steve Yzerman
Detroit Red Wings Hockey Coin
39 mm Pure .999 Silver Sports Coin!
$65.00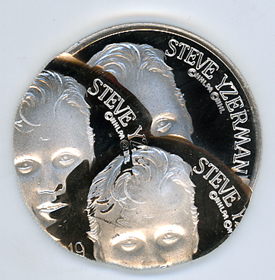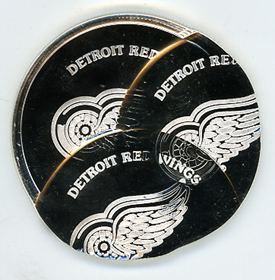 ---
Off Center Struck!!
Approx 50% Off!
1994 GOP Victory Medal
"Honoring The Contact With America"
39 mm Pure .999 Silver!
$65.00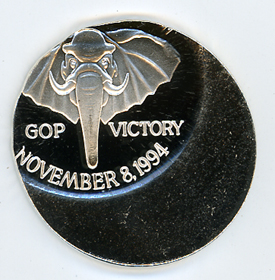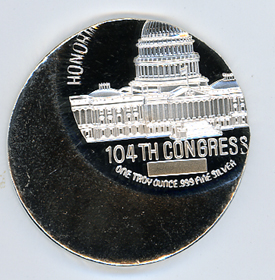 ---
Off Center Struck!!
756th Airlift Squadron
"Andrews Air Force Base Maryland "
39 mm (1-1/2") Challenge Coin Struck Pure .999 Fine Silver
$65.00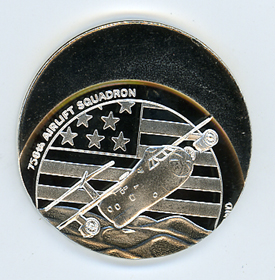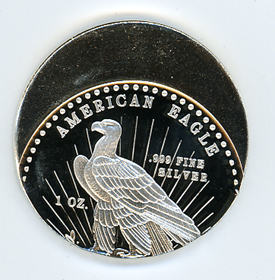 ---
Double Strike!!
Both Off Center
American Welding Society
"All Roads Lead To Detroit"
1998 Detroit Convention Medal
39 mm Pure .999 Silver
$65.00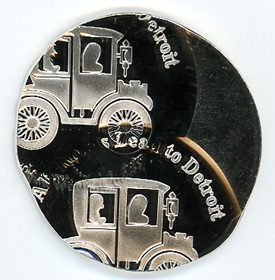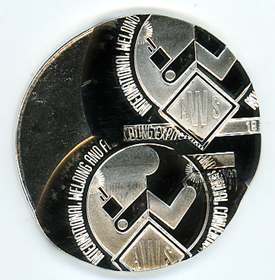 ---
Double Struck!!
Both Strikes Off Center!
1991 Detroit Grand Prix
39 mm Pure .999 Silver Coin!
$65.00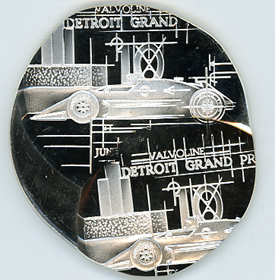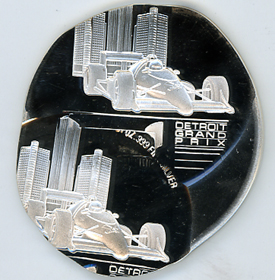 ---
Off Center Strike
Steve Yzerman
Detroit Red Wings Hockey Coin
39 mm Pure .999 Silver Sports Coin!
$65.00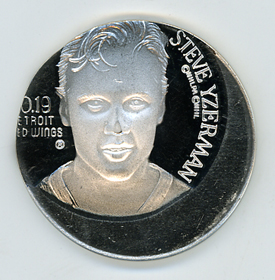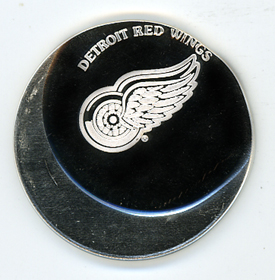 ---
---
Double Strike!
Both Strikes Off Center
Pi Kappa Phi Fraternity
39 mm Pure Silver
$65.00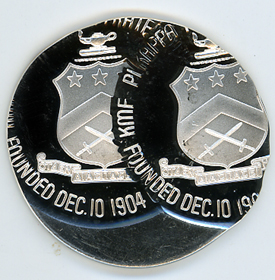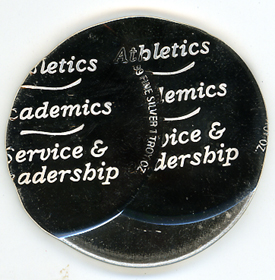 ---
Double Struck!!
2nd Strike Off Center
756th Airlift Squadron
"Andrews Air Force Base Maryland "
39 mm (1-1/2") Challenge Coin/Round Struck In Golden Bronze
$36.00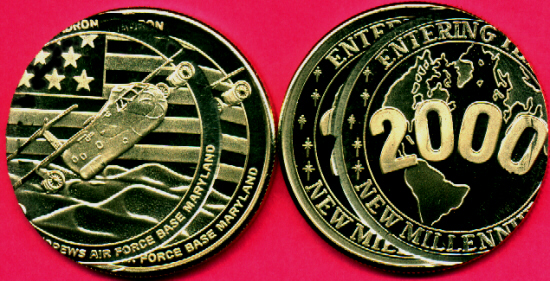 ---
Off Center Struck!!
756th Airlift Squadron
"Andrews Air Force Base Maryland "
39 mm (1-1/2") Challenge Coin Struck Pure .999 Fine Silver
$65.00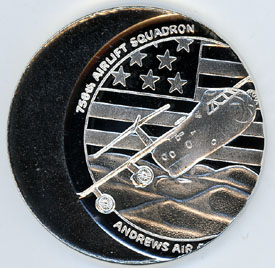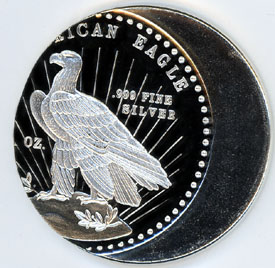 ---
Triple Struck!!
2nd & 3rd Strikes Off Center
756th Airlift Squadron
"Andrews Air Force Base Maryland "
39 mm (1-1/2") Challenge Coin Struck In Golden Bronze
$36.00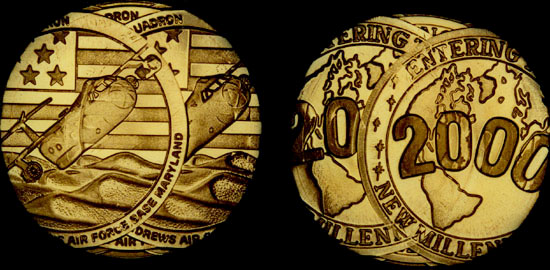 ---
Triple Strike
All Strikes Off Center!
1999 U.S. Astronaut Hall Of Fame
One Ounce Pure Silver
30th Anniversary
$65.00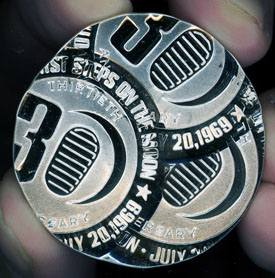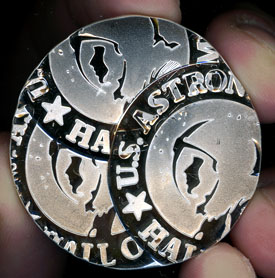 ---
Off Center Struck!!
1999 U.S. Astronaut Hall Of Fame
One Ounce Pure Silver
30th Anniversary
$65.00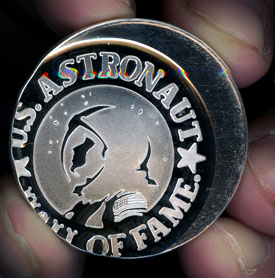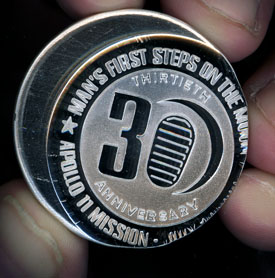 ---
Double Strike
Both Strikes Off Center!
1999 U.S. Astronaut Hall Of Fame
One Ounce Pure Silver
30th Anniversary
$65.00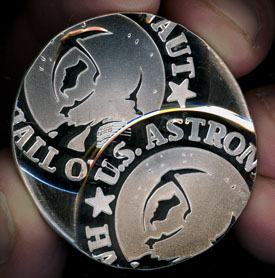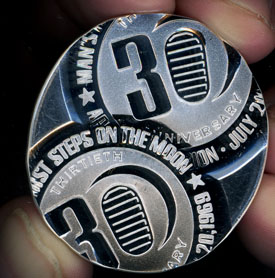 ---
Double Struck!!
Both Strikes Off Center
Citizens Bank
60th Anniversary
1931-1991
39 mm Pure Silver Round!
$65.00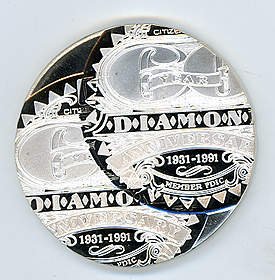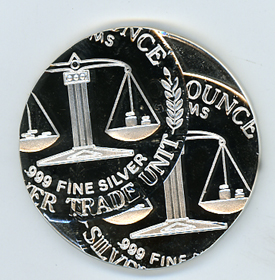 ---
Off Center Struck!!
Very Major!
Citizens Bank
60th Anniversary
1931-1991
39 mm Pure Silver Round!
$65.00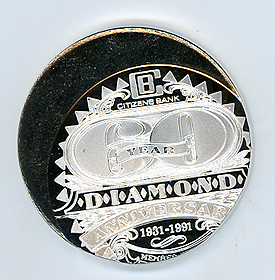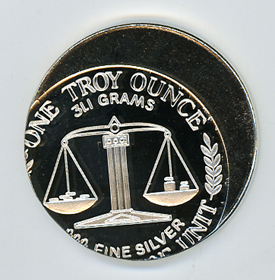 ---
Triple Struck!!
1st Strike On Center 2nd & 3rd Strikes Off Center
Barry Sanders
1997 NFL Rushing Leader
2,053 Yards
39 mm Pure Silver Round!
$65.00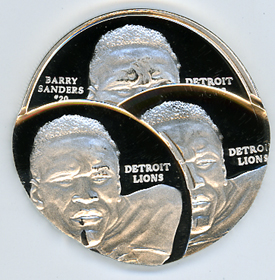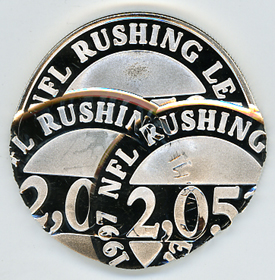 ---
Double Struck!!
Both Strikes Off Center
Barry Sanders
1997 NFL Rushing Leader
2,053 Yards
39 mm Pure Silver Round!
$65.00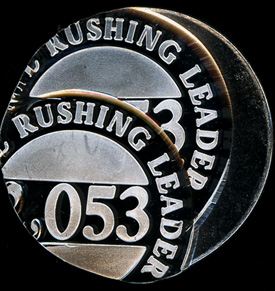 ---
Off Center Strike!
Barry Sanders
1997 NFL Rushing Leader
2,053 Yards
39 mm Pure Golden-Bronze Coin!
$24.95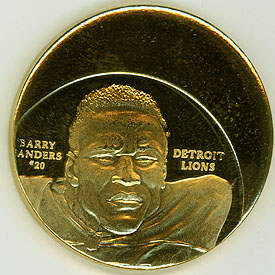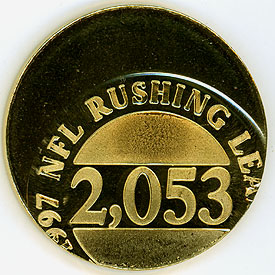 ---
Double Struck!!
2nd Strike Off Center
1994 GOP Victory Medal
"Honoring The Contact With America"
39 mm Pure .999 Silver!
$65.00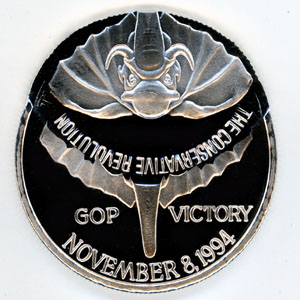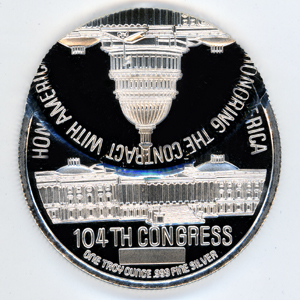 ---
Double Struck!!
2nd Strike Off Center
1994 GOP Victory Medal
"Honoring The Contact With America"
39 mm Pure .999 Silver!
$65.00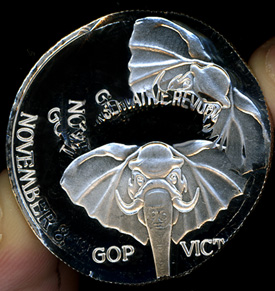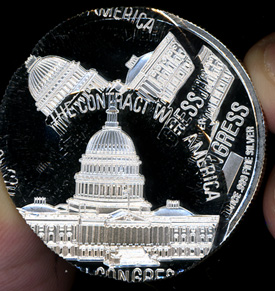 ---
Double Struck!!
2nd Strike Off Center
1994 GOP Victory Medal
"Honoring The Contact With America"
39 mm Pure .999 Silver!
$65.00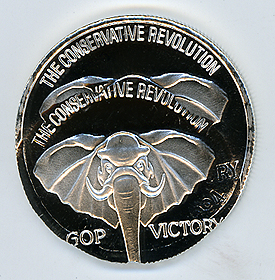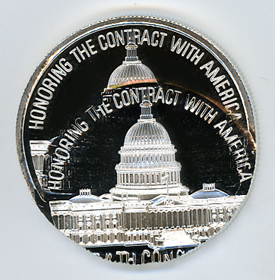 ---
Off Center/Broadstruck!!
1994 GOP Victory Medal
"Honoring The Contact With America"
39 mm Pure .999 Silver!
$65.00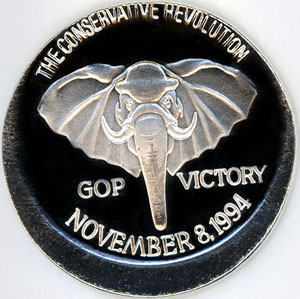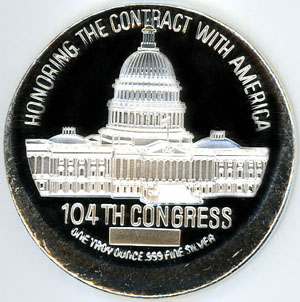 ---
Triple Struck!!
All Three Strikes Off Center
1994 GOP Victory Medal
"Honoring The Contact With America"
39 mm Pure Golden-Bronze
$36.00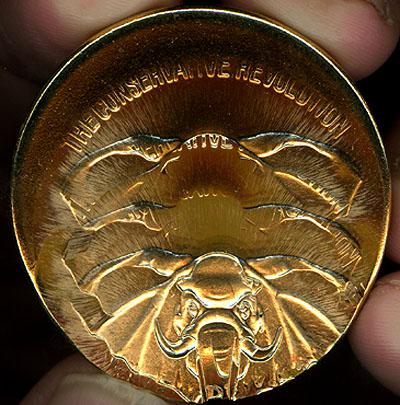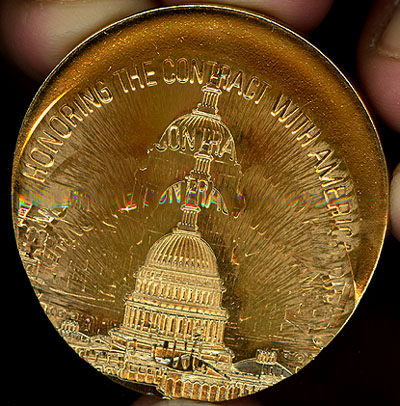 ---
Double Struck!!
1st Strike Normal - 2nd Strike Off Center
1991 Detroit Grand Prix
39 mm Pure .999 Silver Coin!
SOLD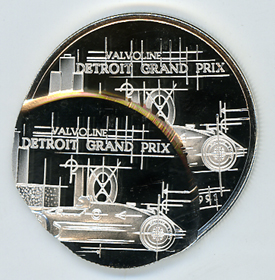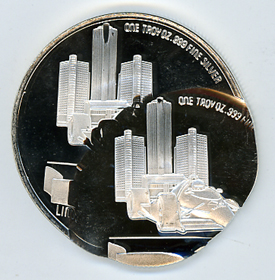 ---
Double Struck!!
1st Strike Normal - 2nd Strike Off Center
1991 Detroit Grand Prix
39 mm Pure .999 Silver Coin!
$65.00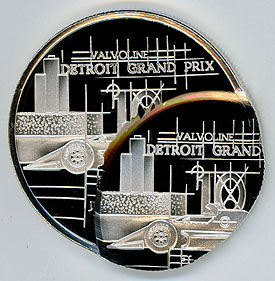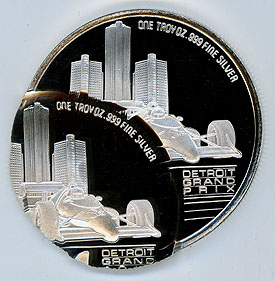 ---
Triple Struck!!
All Strikes Off Center
1991 Detroit Grand Prix
39 mm Pure .999 Silver Coin!
$65.00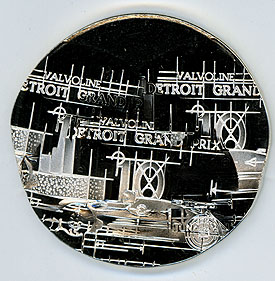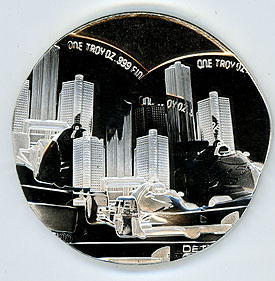 ---
Off Center Struck!!
Very Major 50%
1991 Detroit Grand Prix
39 mm Pure .999 Silver Coin!
$65.00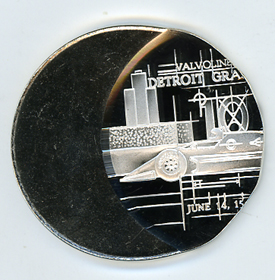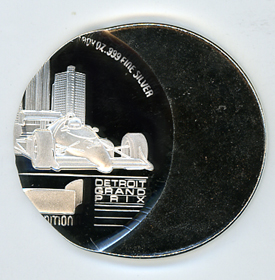 ---
Double Struck!!
2nd Strike Off Center
Jesus Christ / Y2K
"Celebrating 2000 Years Of Christianity"
39 mm Pure Golden-Bronze
$36.00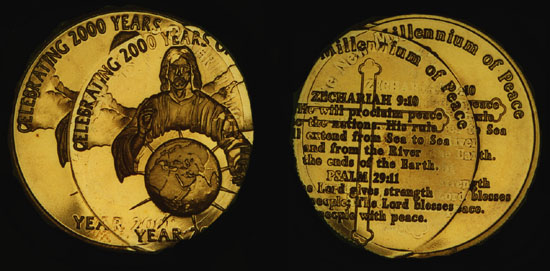 ---
Major Off Center Strike
Jesus Christ Y2K Issue
39 mm Pure .999 Silver Challenge Coin!
$65.00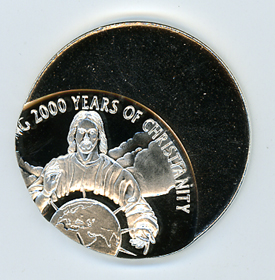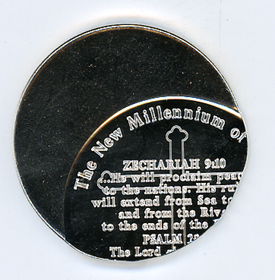 ---
Major Off Center Strike
Jesus Christ Y2K Issue
39 mm Pure .999 Silver Round!
$65.00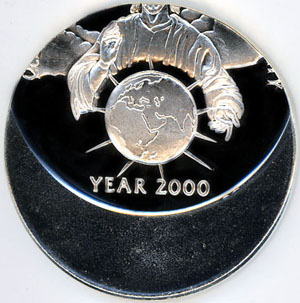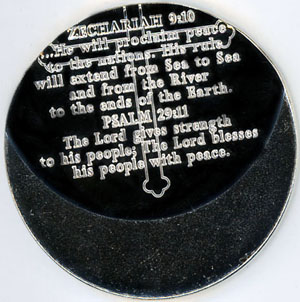 ---
Triple Struck!!
2nd & 3rd Strikes Off Center
Jesus Christ / Y2K
"Celebrating 2000 Years Of Christianity"
39 mm Pure Golden-Bronze
$36.00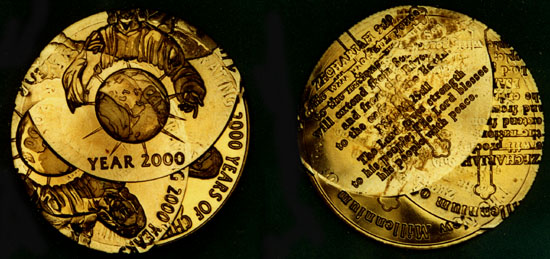 ---
Triple Struck!!
2nd & 3rd Strikes Off Center
Jesus Christ / Y2K
"Celebrating 2000 Years Of Christianity"
39 mm Pure Golden-Bronze
$36.00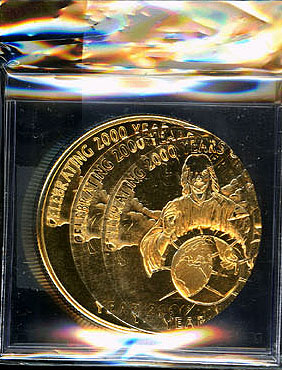 ---
Triple Struck!!
1st Centered 2nd & 3rd Strikes Off Center
"Mule Strike"
Kansas City Obv/Dodgers Rev
Kirk Gibson
39 mm Pure .999 Silver Sports Coin!
$65.00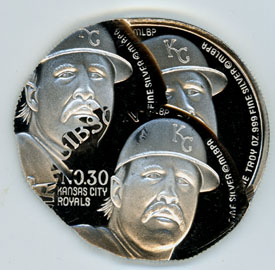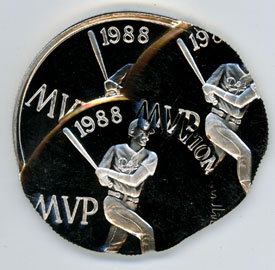 ---
Double Struck!!
2nd Strike Off Center
"Mule Strike"
Kirk Gibson
39 mm Pure .999 Silver Sports Coin
$65.00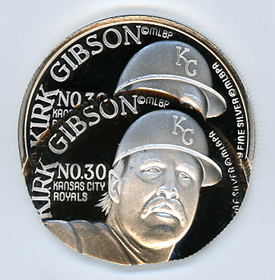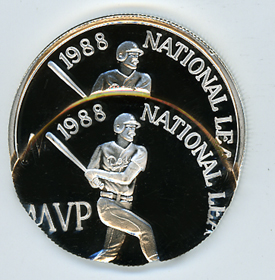 ---
Triple Struck!!
1st Strike Centered, 2nd & 3rd Off Center
Charles A. Lindbergh
39 mm Pure .999 Fine Silver
$65.00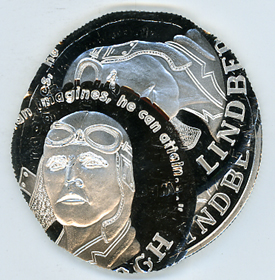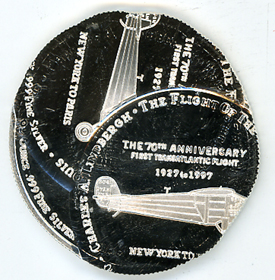 ---
Double Struck!!
Both Strikes Off Center
Charles A. Lindbergh
39 mm Pure Pure Golden-Bronze
$36.00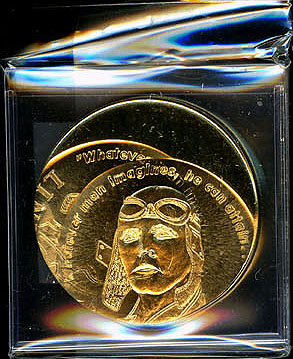 ---
Off Center Struck!!
Over 25% Off
Charles A. Lindbergh
39 mm Pure .999 Fine Silver
$65.00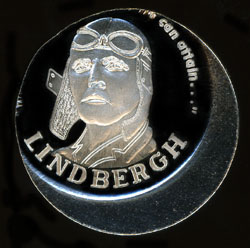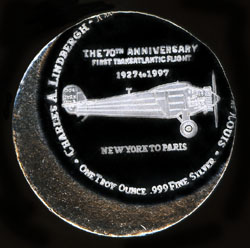 ---
Off Center Struck!!
Over 25% Off
Charles A. Lindbergh
39 mm Pure Pure Golden-Bronze
Sold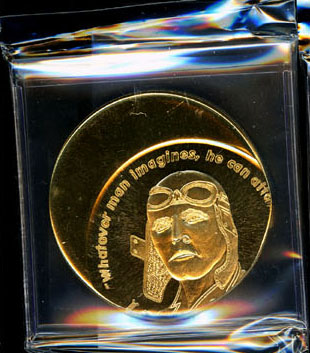 ---
Triple Struck!!
All Off Center
Charles A. Lindbergh
39 mm Pure Pure Golden-Bronze
$36.00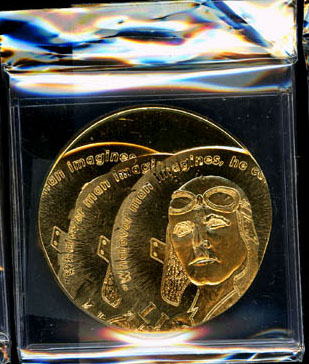 ---
Double Strike
Both Strikes Off Center
Pi Kappa Phi Fraternity
39 mm Pure Silver
$65.00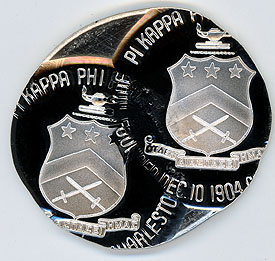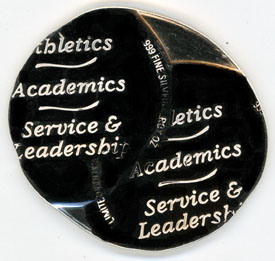 ---
Off Center Struck!!
Major Off Center
1990 Wild Turkey Capitol
Caledonia, Minnesota
39 mm Pure .999 Silver Medal!
$65.00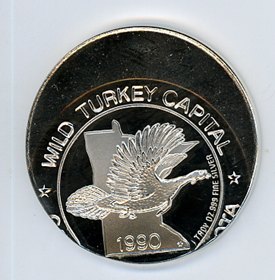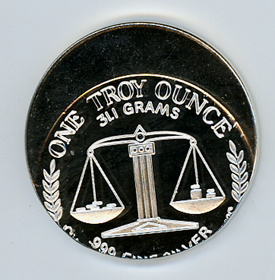 ---
Double Struck!!
Both Strikes Off Center
1990 Wild Turkey Capitol
Caledonia, Minnesota
39 mm Pure .999 Silver Medal!
$65.00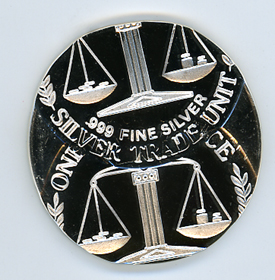 ---
Double Struck!!
Both Strikes Off Center
1990 Wild Turkey Capitol
Caledonia, Minnesota
39 mm Pure .999 Silver Medal!
$65.00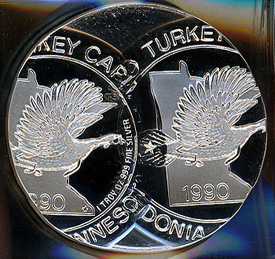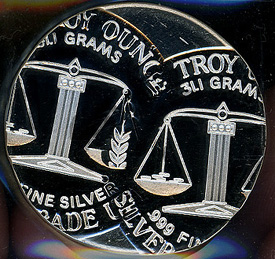 ---
Off Center!!
Ty Cobb
4191 Major League Hits
39 mm Pure .999 Silver Medal!
Sold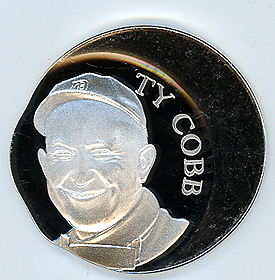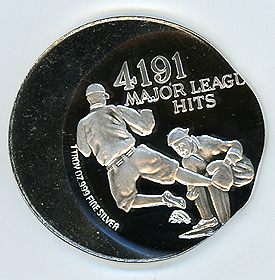 ---
Off Center!!
Ty Cobb
4191 Major League Hits
39 mm Pure .999 Silver Medal!
$65.00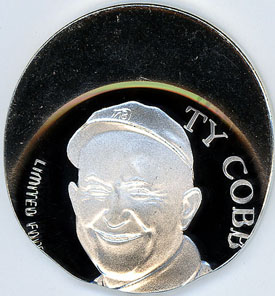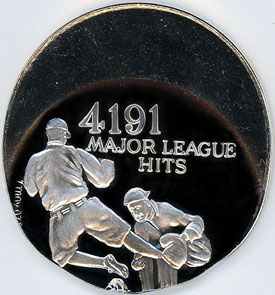 ---
Triple Strike!!
2nd & 3rd Strikes Off Center!
Ty Cobb
4191 Major League Hits
39 mm Pure .999 Silver Medal!
$65.00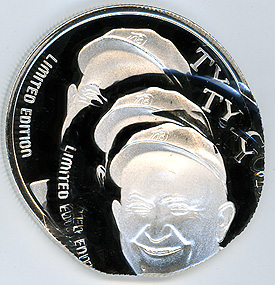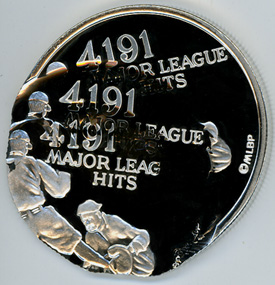 ---
Off Center!!
American Welding Society
"All Roads Lead To Detroit"
1998 Detroit Convention Medal
39 mm Pure .999 Silver
$65.00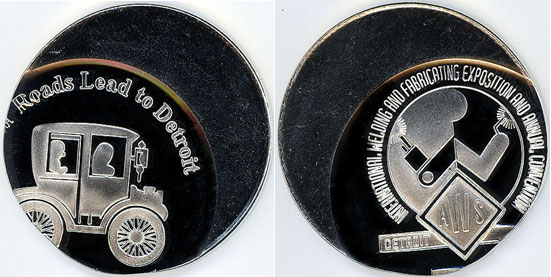 ---
North American Bridge Championships
San Diego, California
Summer 1994
California Grey Whale
Double Strike!!
39 mm Pure Pure Golden-Bronze MedaL
$24.95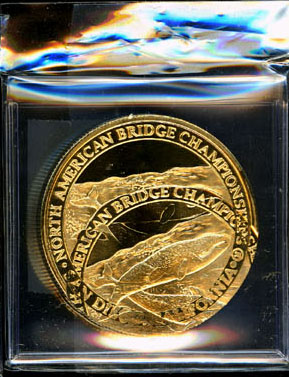 ---
North American Bridge Championships
San Diego, California
Summer 1994
California Grey Whale
Off Center Strike!!
39 mm Pure Pure Golden-Bronze Medal
$22.50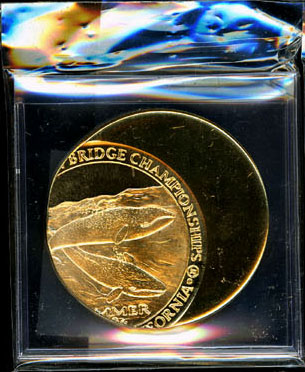 ---
North American Bridge Championships
San Diego, California
Summer 1994
California Grey Whale
Triple Strike!!
39 mm Pure Pure Golden-Bronze MedaL
$24.95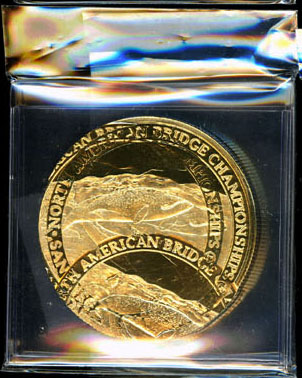 ---
---
For more information on this item or to subscribe to our Free Newsletters (by simply requesting them) click below:
Send email to: KPotter256@aol.com

Terms of Sale: Satisfaction guaranteed! 14 days return privileges for items in original untampered holders -- no questions asked with100% of the price charged refunded less our actual cost to ship the item(s) or postal charges collected (whichever is higher). All checks must clear bank. Unless otherwise noted, please add $3.65 for postage/handling and insurance on all coin orders (including art bars, medals, rounds, defaced coinage dies, hobby memorabilia, etc.); add $3.65 for the first book ordered plus $1.50 per book thereafter (not to exceed $7.50), add $3.65 to all supply orders. Foreign orders cost extra -- please contact me for the amount due at the time of your order. No COD orders accepted. See our detailed terms of sale for length of time to ship, check clearing policy, etc., by going here: Fine Print. Make checks and money orders payable to and send to:
Ken Potter
P.O. Box 33
Pinckney, MI 48169
Phone: 1-(313)255-8907 E-mail: KPotter256@aol.com

I accept MasterCard & VISA payments exclusively through X.com's PayPal!



Numismatist Since 1959 ~ Serving the Collector Since 1973
CONECA's Longest Serving Doubled Die Attributer
Member of: ANA CONECA-LM NLG NCADD-FM MSNS-LM
NWDCC RCC COINMASTERS LCS WBCC BBCC
---
Our eBay Auctions
(If you see something you like and want to investigate our auctions more fully please click the below link for a full-size screen)
Our eBay Auctions
Every lot is fully illustrated
---

Visit our website to view 40+ pages of Error-Variety Coins, U.S. Defaced Coinage Dies, Medals, Silver Art Bars/Rounds, Numismatic Books & Supplies and an Educational Image Gallery by clicking below:
Ken Potter's Variety Vault


Or Go Directly To Each Updated Page by clicking below:
Books & Supplies
Error-Variety Coins
Rare-Coin-Reproductions
Book-Of-The-Month Special
Bars-Medals-Rounds & Other Exonumia
Error/Variety Coin Examination Services
Unless otherwise stated, all Photographic Images are by Ken Potter. Copyright Ken Potter, 1993, 1994, 1995, 1996, 1997, 1998, 1999, 2000, 2001. Use of images in any manner is strictly prohibited without the express written permission of the copyright holder.

Free counters provided by Andale.