Betty Boop®
Christmas Betty & Santa
Commemorative
Jumbo 5"x7"
Phone Card

Limited Edition Just 500 Cards


Our Price $24.95
Betty Boop®
In Las Vegas
Commemorative
Jumbo 5"x7"
Phone Card

Limited Edition Just 1000 Cards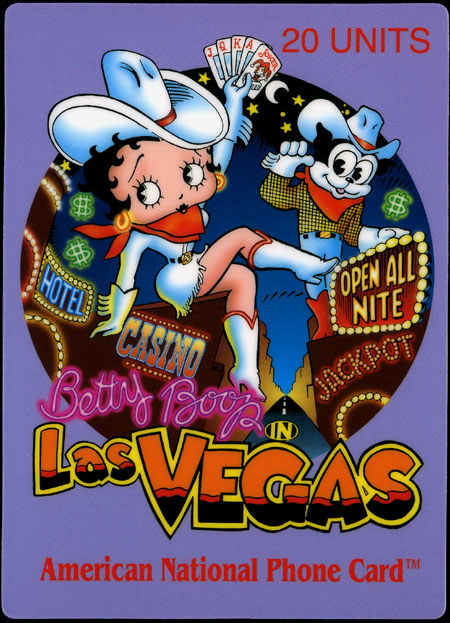 Our Price $24.95
Betty Boop®
In Miami
Commemorative
Jumbo 5"x7"
Phone Card

Limited Edition Just 1000 Cards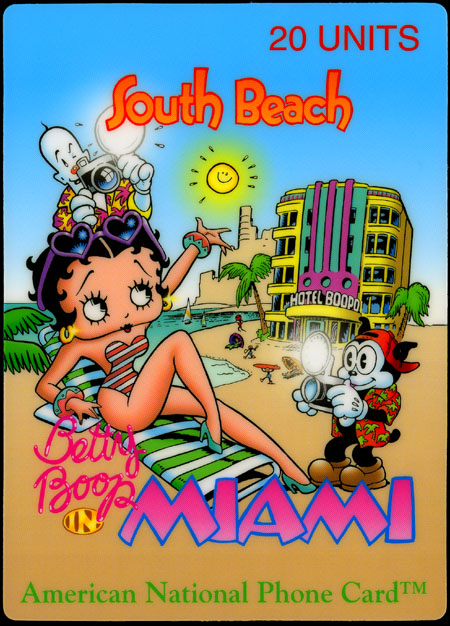 Our Price $24.95
Betty Boop®
In New York
Commemorative
Jumbo 5"x7"
Phone Card

Limited Edition Just 1000 Cards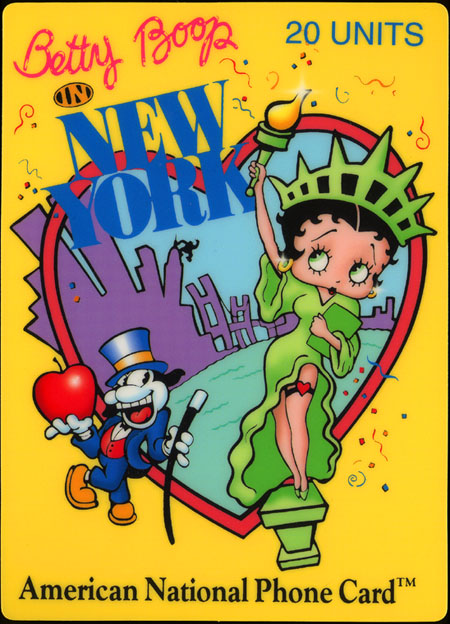 Our Price $24.95
Betty Boop®
In Phoenix
Commemorative
Jumbo 5"x7"
Phone Card

Limited Edition Just 1000 Cards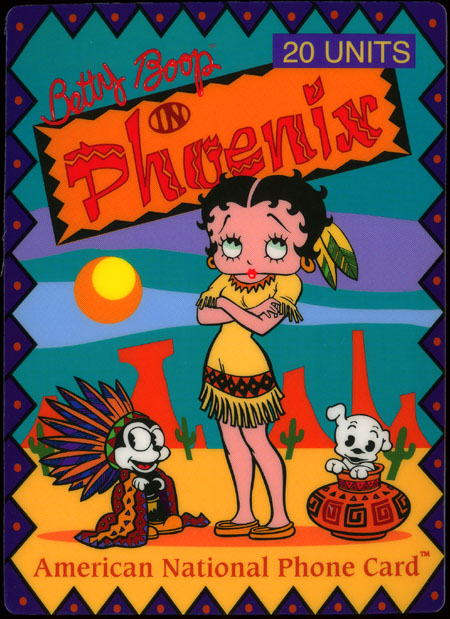 Our Price $24.95
Betty Boop® & Popeye®
On The Titanic
Commemorative
Jumbo 5"x7"
Phone Card

Limited Edition Just 1000 Cards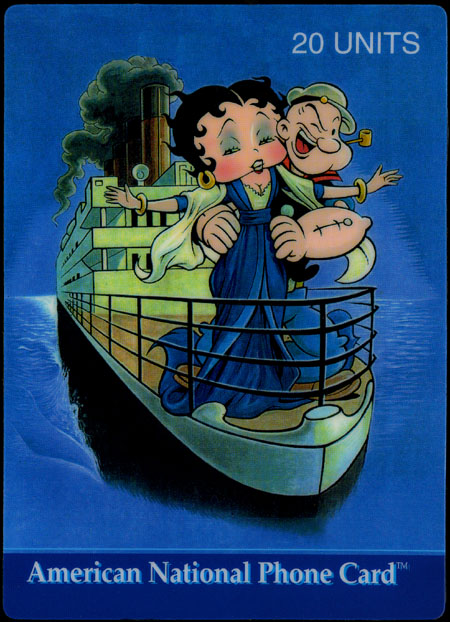 Our Price $24.95
Betty Boop®
1997 Christmas Betty & Santa
Commemorative
Phone Card
w/protecive sleave

Limited Edition Just 1500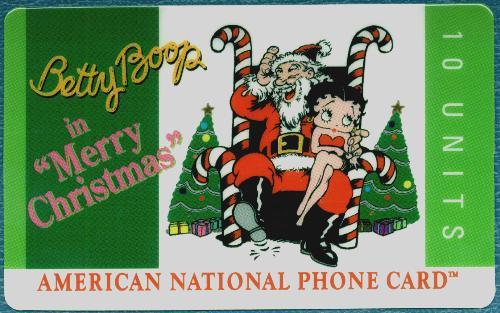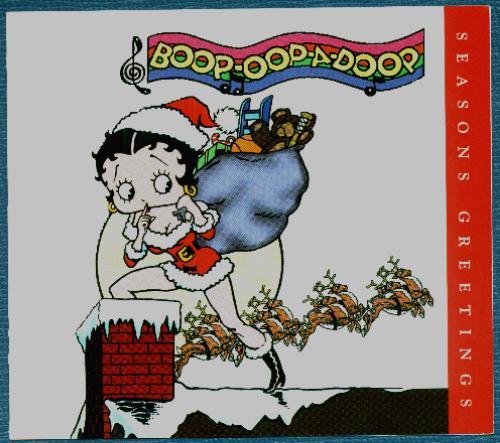 Our Price $14.95
Betty Boop®
1996 West Coast Coin Expo
Commemorative
Phone Card
w/protecive sleave

Limited Edition Just 1000 Cards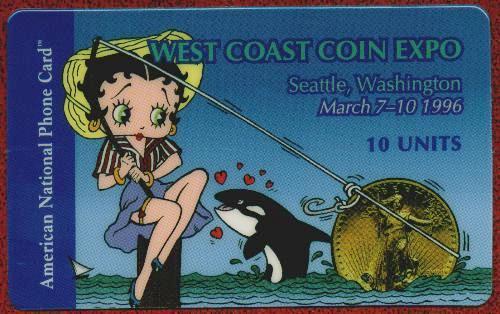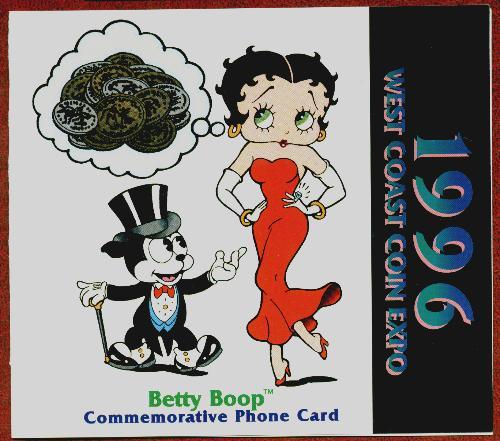 Our Price $14.95
Betty Boop®
1996 Southern California
Collectors Expo
Commemorative
Phone Card

Limited Edition Just 1000 Cards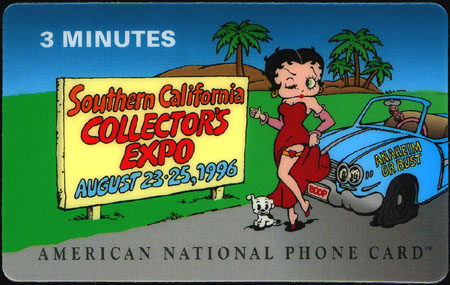 Our Price $14.95

These Official copyrighted commemorative phone cards depict nicely executed designs of Betty Boop and friends. They are absolutely beautiful cards of incredible quality and rarity! The back of each phone card states its limited edition status of just 500 to 1500 cards (see the details for each issue for the exact number).
While the cards were never used, and are new as issued, they are now expired. Of course this does not tarnish the collectability of these hard-to-find cards!
The first five cards are of an unusual jumbo 5"x7" size that is sure to enhance their collectability while the final three are standard "credit card" size.
Betty Boop®
5 Gram Pure Silver
Commemorative Medal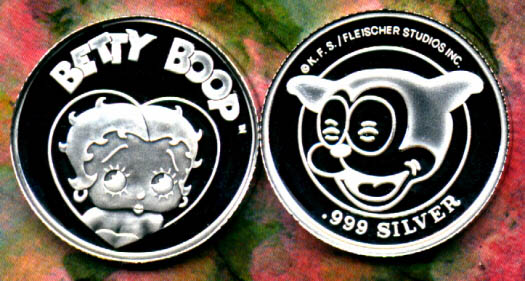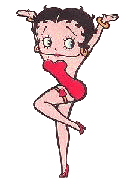 This Official copyrighted silver medal depicts a nicely executed design of Betty Boop. It is an absolutely beautiful pure silver medal of incredible quality. It is a flawless "cameo" proof-like strike; the backgrounds are perfect reflective "blazing-mirrors" (which show up jet-black in scans) and the designs are frosty white (which, of course show up white in scans). The contrast between the mirror-like backgrounds and designs is stunning! Add this one to your collection today!
Our Price In Protective Coin Holder $14.95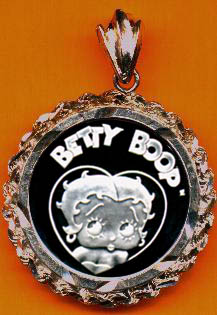 Our Price In Diamond Cut Silver Bezel $23.00
Betty Boop® Images Used Here Courtesy Of
http://members.shaw.ca/bettyboop-2000/
Link To The Betty Boop Mug Shop
(not affiliated with us -- just neat mugs for sale)
---




Terms of Sale: Satisfaction guaranteed! 14 days return privileges for items in original untampered holders -- no questions asked with100% of the price charged refunded less our actual cost to ship the item(s) or postal charges collected (whichever is higher). All checks must clear bank. Unless otherwise noted, please add $2.95 for postage/handling and insurance on all coin orders (including art bars, medals, rounds, defaced coinage dies, hobby memorabilia, etc.); add $3.50 for the first book ordered plus $1 per book thereafter (not to exceed $6.50), add $3.50 to all supply orders. eBay auctions may be combined with a single postage rate sent for the total. Calculate coin, book and supply orders separately to arrive at your total postage costs when combining eBay auctions. Foreign orders cost extra -- please contact me for the amount due at the time of your order. Books are shipped "Special 4th Class" unless other arrangements are made. No COD orders accepted. Make checks and money orders payable to and send to:
Ken Potter
P.O. Box 33
Pinckney, MI 48169
Phone: 1-(313)268-3280 E-mail: KPotter256@aol.com

I accept MasterCard & VISA payments exclusively through X.com's PayPal!



Numismatist Since 1959 ~ Serving the Collector Since 1973
CONECA's Longest Serving Doubled Die Attributer
Member of: ANA CONECA-LM NLG NCADD-FM MSNS-LM
NWDCC RCC COINMASTERS LCS WBCC BBCC
---

Visit our website to view 40+ pages of Error-Variety Coins, U.S. Defaced Coinage Dies, Medals, Silver Art Bars/Rounds, Numismatic Books & Supplies and an Educational Image Gallery by clicking below:
Ken Potter's Variety Vault



Or Go Directly To Each Updated Page by clicking below:
Books & Supplies
Error-Variety Coins
Rare-Coin-Reproductions
World Coin Offerings
Defaced U.S. Coinage Dies
Book-Of-The-Month Special
Bars-Medals-Rounds & Other Exonumia
Error/Variety Coin Examination Services
For a List of Our eBay Auctions please click below:
Our eBay Auctions
Unless otherwise stated, all Photographic Images are by Ken Potter. Copyright Ken Potter, 1993, 1994, 1995, 1996, 1997, 1998, 1999, 2000, 2001. Use of images in any manner is strictly prohibited without the express written permission of the copyright holder.

Free counters provided by Andale.